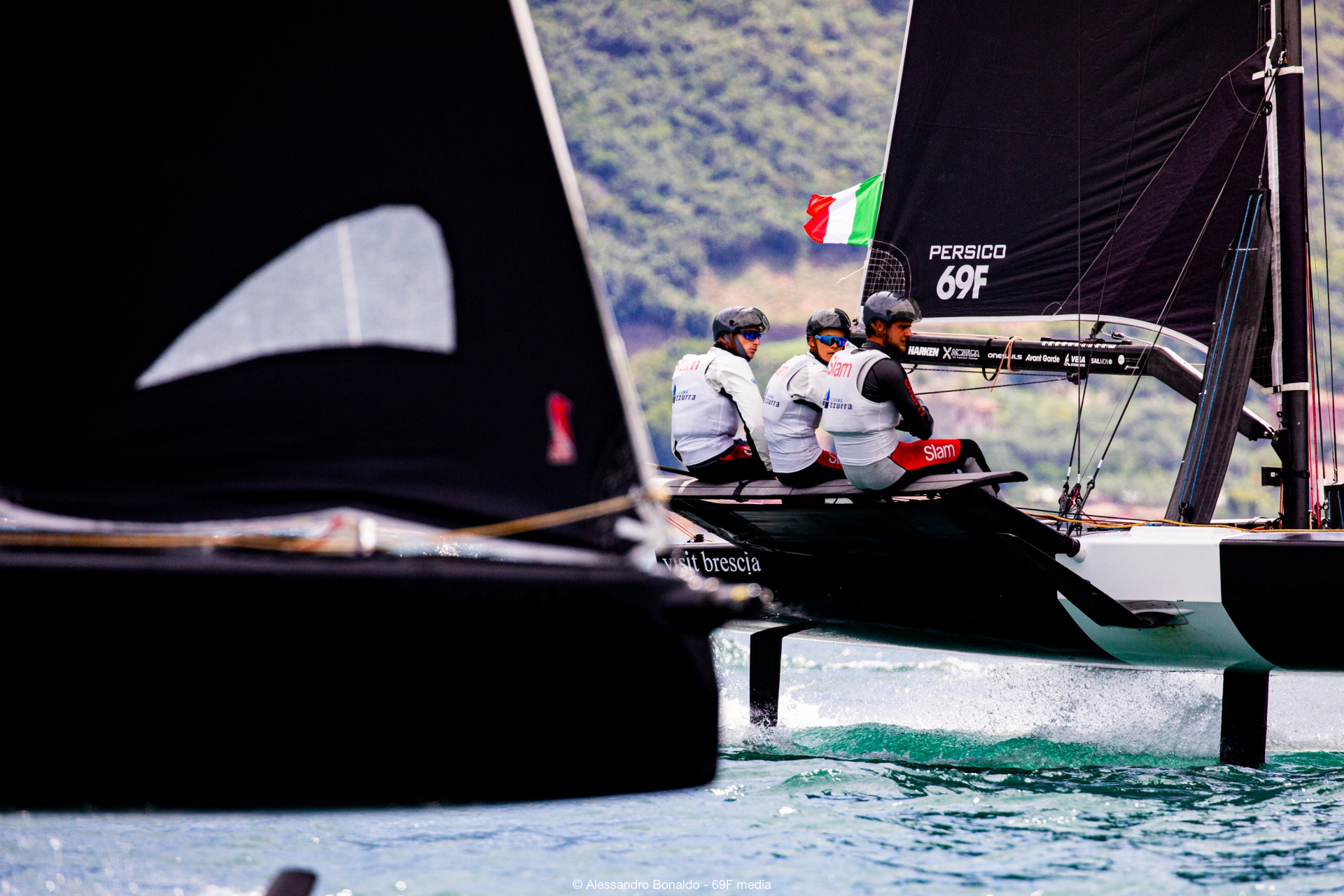 YFGC Act 2, It was a hard fought second day of racing at the finals for Young Azzurra
Limone sul Garda, August 25, 2021. It was an intense second day of round robins at the finals at the Youth Foiling Gold Cup Act 2. Young Azzurra, with 6 more races - 12 completed - is currently in third place in the provisional overall results, just half a point behind Team France.
This morning the teams headed out at about 11:30 to begin the day's races. The wind was stronger and gustier than usual, blowing at up to 14 knots.
Young Azzurra started the day with a sixth place in the first race, but the team didn't lose their fighting spirit in the following races placing third in the second race. In the third race they placed third after broaching at the start and fighting hard to recover places. They were third again in the day's fourth race and fifth in the sixth. The final race was a real duel between the YCCS team and Team France. Young Azzurra prevailed and placed second. With today's results the YCCS team is currently in third place overall behind Team France and Dutch Sail, in second and first places respectively.
Ettore Botticini, Young Azzurra's skipper: "Today was tough with unexpected problems, tactical errors and unexpected conditions. Some gusts made it hard to calculate time on distance to the starting line. We have to carefully analyze the situation to improve some details, but we're a strong team and well trained as you can see but the positions we manage to recover. We'll be back and ready to race tomorrow, it's a fight for the podium."
Tomorrow, August 26th will be the final day of racing in this second event of the Youth Foiling Gold Cup.
For full results click here.