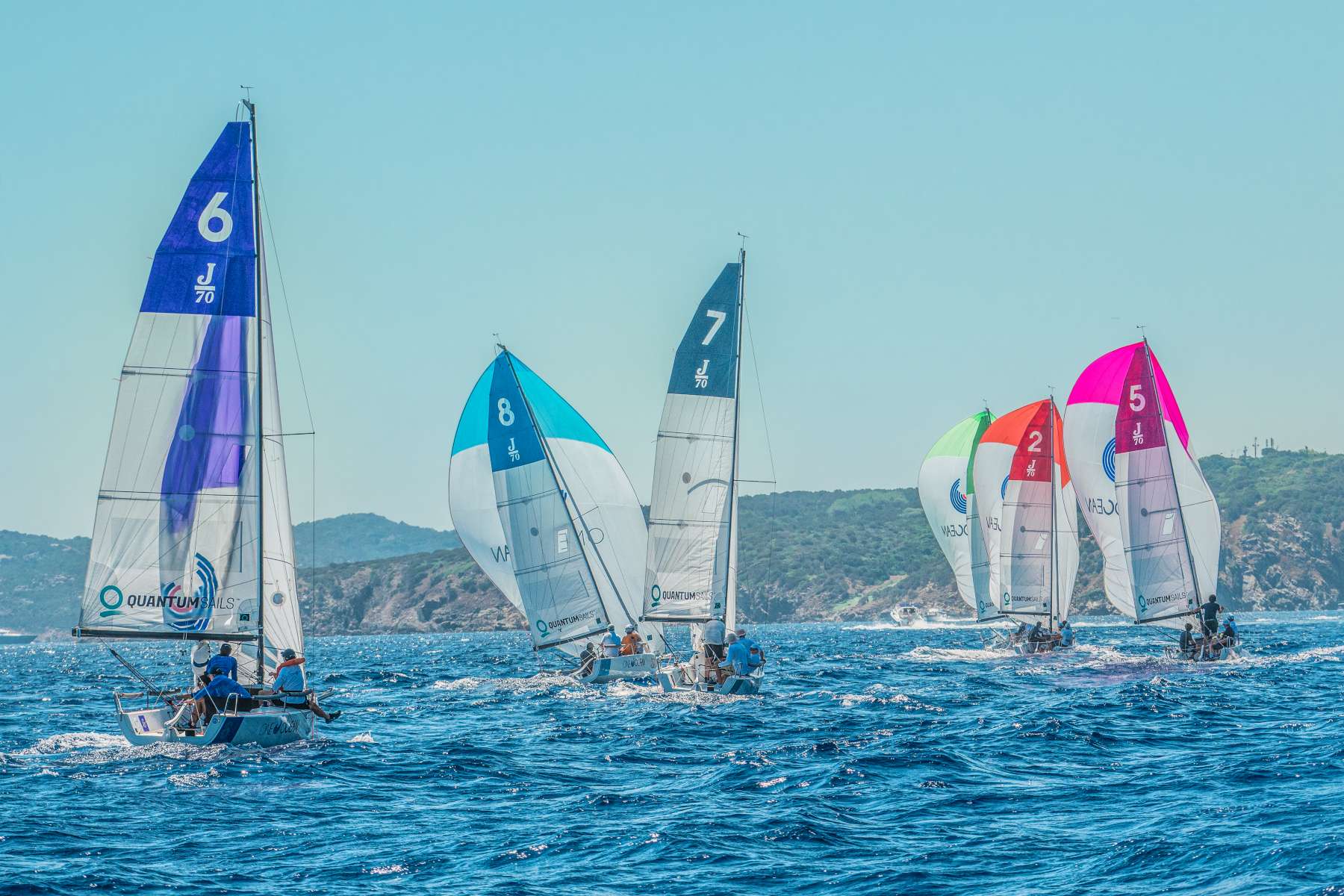 Alessandro Maria Rinaldi wins the 26th edition of the YCCS Members Championship
Porto Cervo, 2 August 2020. The traditional Members Championship reserved for members of the YCCS, the second sporting event of 2020, was held today. The 26th edition was won by Alessandro Maria Rinaldi's team, followed by teams led by Luca Locatelli and Giuseppe Di Stefano in second and third place respectively.
At 10 a.m. the six registered teams met in Piazza Azzurra for the briefing and at 11 a.m. the first starting signal was sounded. Three windward-leeward races were completed with a wind that strengthened from 10 knots to 15 and shifted in direction from westerly to mistral.
This was a significant edition for all the participants who demonstrated on the water just how much sailing has been missed in 2020. With wins in the first and last races of the day and a third place finish in the second race, Alessandro Maria Rinaldi's team - made up of Francesco Rinaldi, Roberto De Felice, Enrico Turrini, and Giulio Maccarrone - claimed victory in the YCCS Members Championship. In second place, with a victory in the second race and two second-place finishes, was Luca Locatelli's team with Pietro Locatelli, Maria Stella Pinto, Sandro Piredda and Gianmarco Nughes on board. The third step on the podium went to Giuseppe Di Stefano assisted by Ante Razmilovic, Andrea Crisi and Matteo Paulon.
Lanfranco Cirillo and Germano Scarpa also participated with their teams, as did the new YCCS Commodore Michael Illbruck, who commented: "I am very happy to have participated in this edition of the Members Championship, my first YCCS sporting event as Commodore, with my children. On the water you could feel how much everyone wanted to race, and I also noticed many young enthusiasts taking part."
The next sporting events at the Yacht Club Costa Smeralda are scheduled in September with the Maxi Yacht Rolex Cup (30 August - 4 September) and the Rolex Swan Cup (6 - 13 September).
For more information visit the event page or contact the Press Office.
Contact
YCCS PRESS OFFICE

Marialisa Panu/Giuliano Luzzatto
Tel. +39 0789 902223
E. pressoffice@yccs.it
www.yccs.com