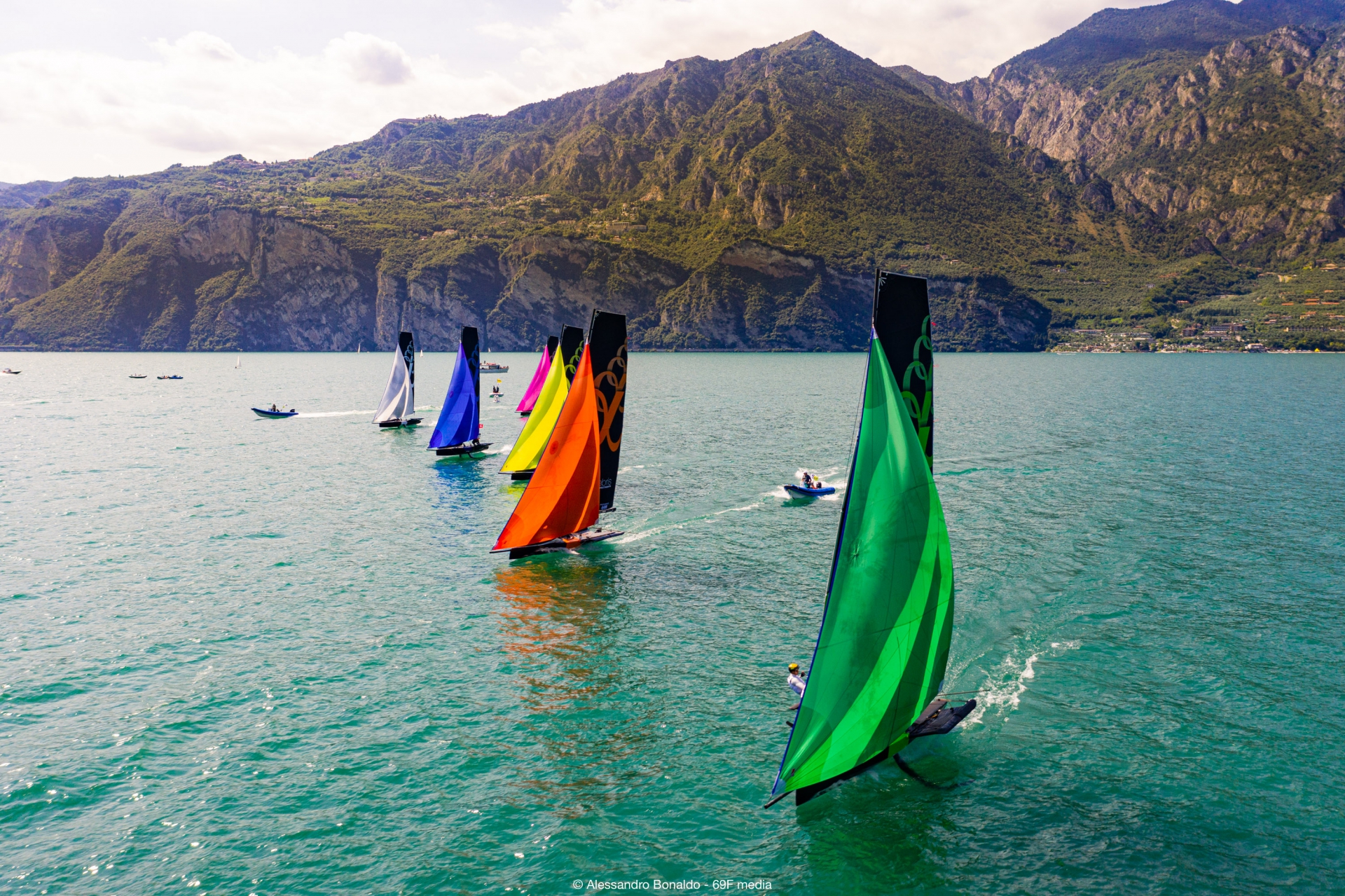 Young Azzurra qualifies for the final of the Youth Foiling Gold Cup Act 2
Limone sul Garda, 23 August 2021. The knockout rounds of the Youth Foiling Gold Cup drew to a conclusion today, with Young Azzurra placing third and qualifying for the final phase of the event.
Today's racing was characterised by a light and shifty breeze, with the regatta course having to be repositioned on two occasions. Three races were held, and in a difficult first outing the YCCS team finished in fifth place. The second race featured a duel to the finish with Team France, with the French crossing the finish line first in the end, ahead of Young Azzurra in second. A third-place finish in the final race of the day for the Italian team left them in third overall, and among the qualifiers for the final.
The level of competition at the event is incredibly high, and over the next few days the YCCS crew will come up against the other five teams still in the competition: Dutch Sail, Team France, Fraglia Vela Riva, Okalys Youth Project and Amor.
Racing in the final will get uderway tomorrow, 24 August, and conclude on 26 August.
Overall results are available here.