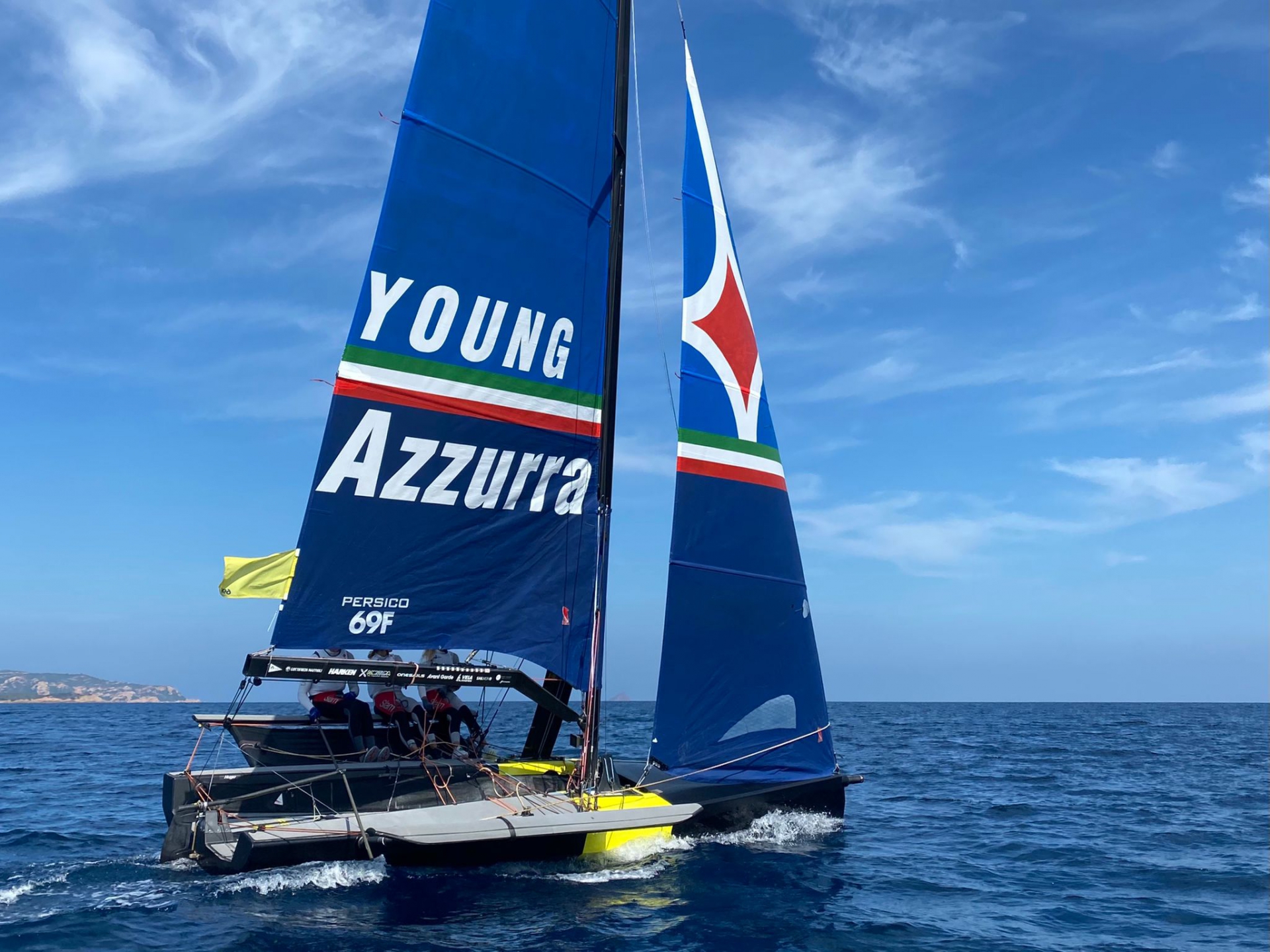 No racing on first day of Grand Prix 4.1 Persico 69F Cup
Puntaldia (San Teodoro-Olbia), 1 October 2021. A lack of breeze meant that no races were held on day one of the final Grand Prix of the Persico 69F circuit. The teams headed out onto the regatta course at around 12.30 p.m. and, after four hours of waiting for a breeze which never got above 6 knots, were forced to return to the docks at Puntaldia.
Racing is scheduled to continue tomorrow, 2 October, with light winds forecast. Young Azzurra will be competing against eight other teams: Flying Nikka 74, Flying Nikka 47, ChinaOne Ningbo, Uon Sailing Team – Portugal, Tixwave/Timeon, Okalys Youth Project, FIN1Racing e Balthasar.
Contacts
YCCS Press Office
Marialisa Panu/Giuliano Luzzatto
Tel. +39 345 7938513 - +39 348 5966160