FIRST EVENT OF 2015 AT YCCS PORTO CERVO
FIRST EVENT OF 2015 AT YCCS PORTO CERVO
Porto Cervo, Italy. Friday 22 May 2015. The first event of a busy 2015 kicks off today as the Vela & Golf trophy gets underway today. The event, which combines a day of competition on the greens of Pevero Golf Club with a day of sail racing on the waters of the Costa Smeralda, takes place from 22nd to 24th May.
Six teams from invited yacht and golf clubs will participate representing Yacht Club Lignano, Yacht Club de Monaco, Yacht Club Punta Ala, Marina Militare and of course the home teams Pevero Golf Club and Yacht Club Costa Smeralda (YCCS) captained by Giancarlo Coiana and John Ripard respectively. The YCCS team will be looking to reclaim the title won in 2013 from last year's winners Yacht Club de Monaco.
Once the technical briefing and welcome brunch have been concluded at the YCCS Clubhouse teams will be able to use the course at Pevero or the Smeralda 888 boats provided by the yacht club in order to hone their skills. Competition will begin in earnest in Saturday 23rd with the golfing component while Sunday 24th will see the teams compete in fleet races off Porto Cervo. The forecast predicts a dry and breezy day for Saturday while Sunday will be warm but overcast with 8 – 10 knots of northerly breeze.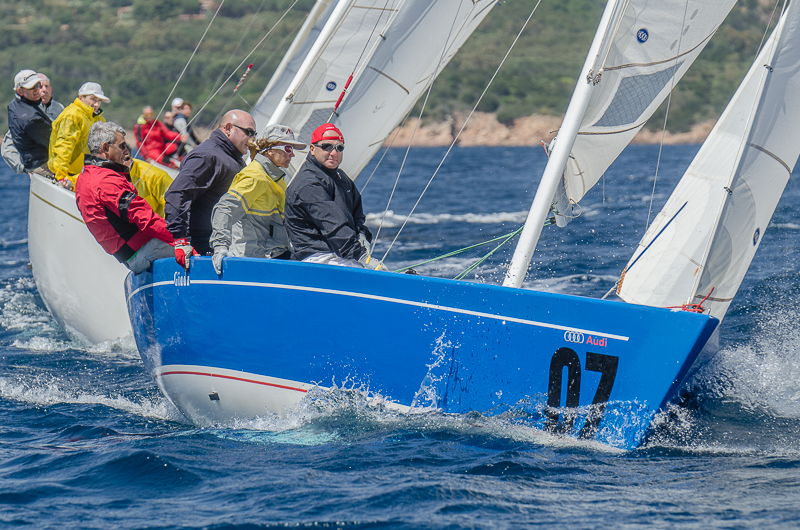 For further information, images and results visit the event page.
CONTACTS
Jill Campbell/Donata Cuppone
YCCS Press Office
Tel +39 0789 902200
Fax + 39 0789 91213
This email address is being protected from spambots. You need JavaScript enabled to view it.
www.yccs.com