GANESHA REIGNS SUPREME AT DUBOIS CUP
GANESHA REIGNS SUPREME AT DUBOIS CUP
Porto Cervo, Italy. 30 May 2015. Another day of blue skies and sizzling temperatures in Porto Cervo unfortunately failed to bring a repeat of yesterday's picture perfect racing at the 2015 Dubois Cup. The light and shifty breeze blowing off Porto Cervo thwarted the Race Committee's best efforts to send the competing superyachts racing through the La Maddalena archipelago. Yesterday's winners are therefore confirmed as the overall top classified yachts in the event, organized by the Yacht Club Costa Smeralda from 28th to 30th May, with overall victory going to the 46-metre Vitters sloop Ganesha. Second place goes to first-time participant Nirvana, another Vitters sloop and at 54 metres in length the largest of the boats present in Sardinia. In third place, also participating in the event for the first time is Alcanara, at 29-metres the "baby" of this superyacht fleet.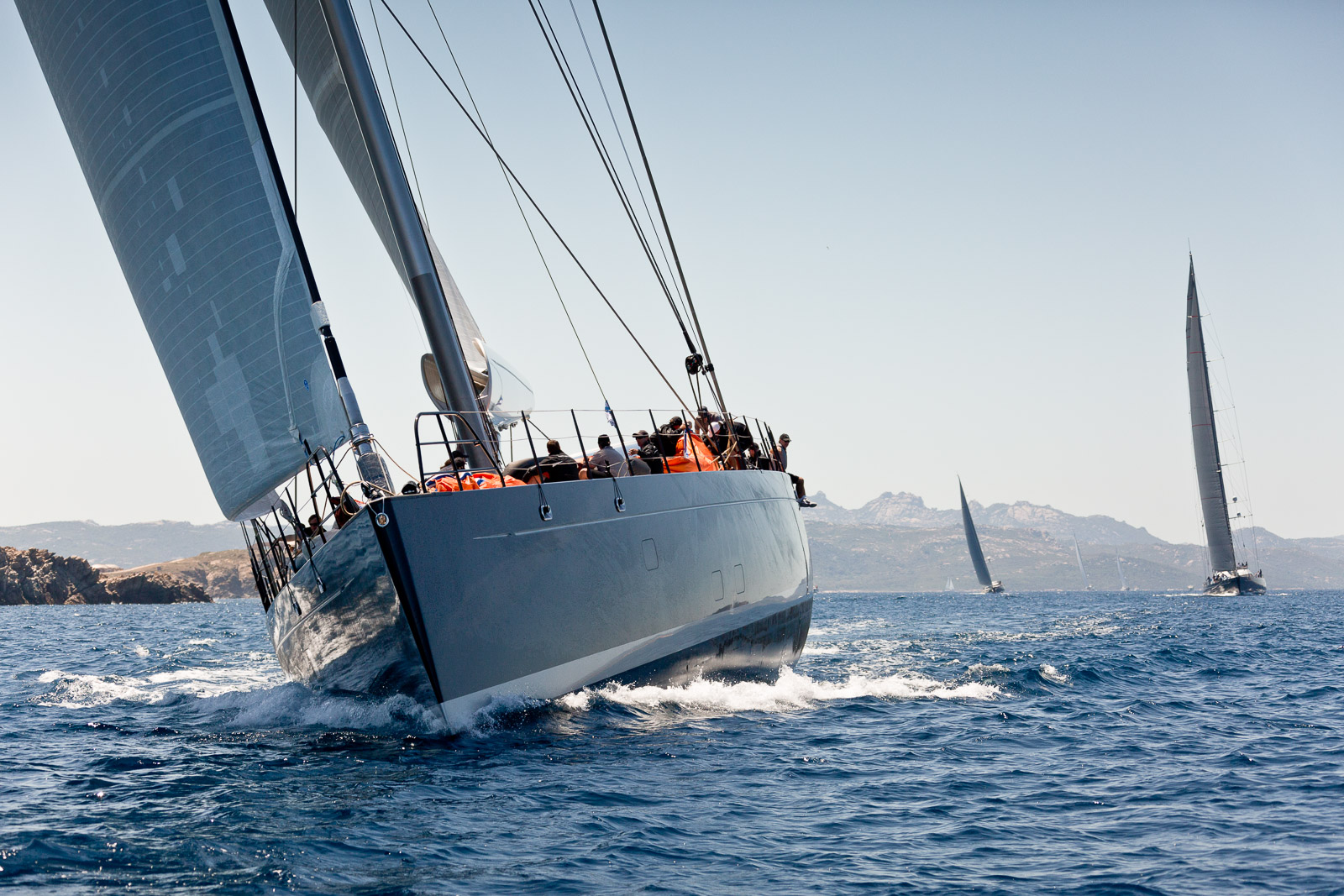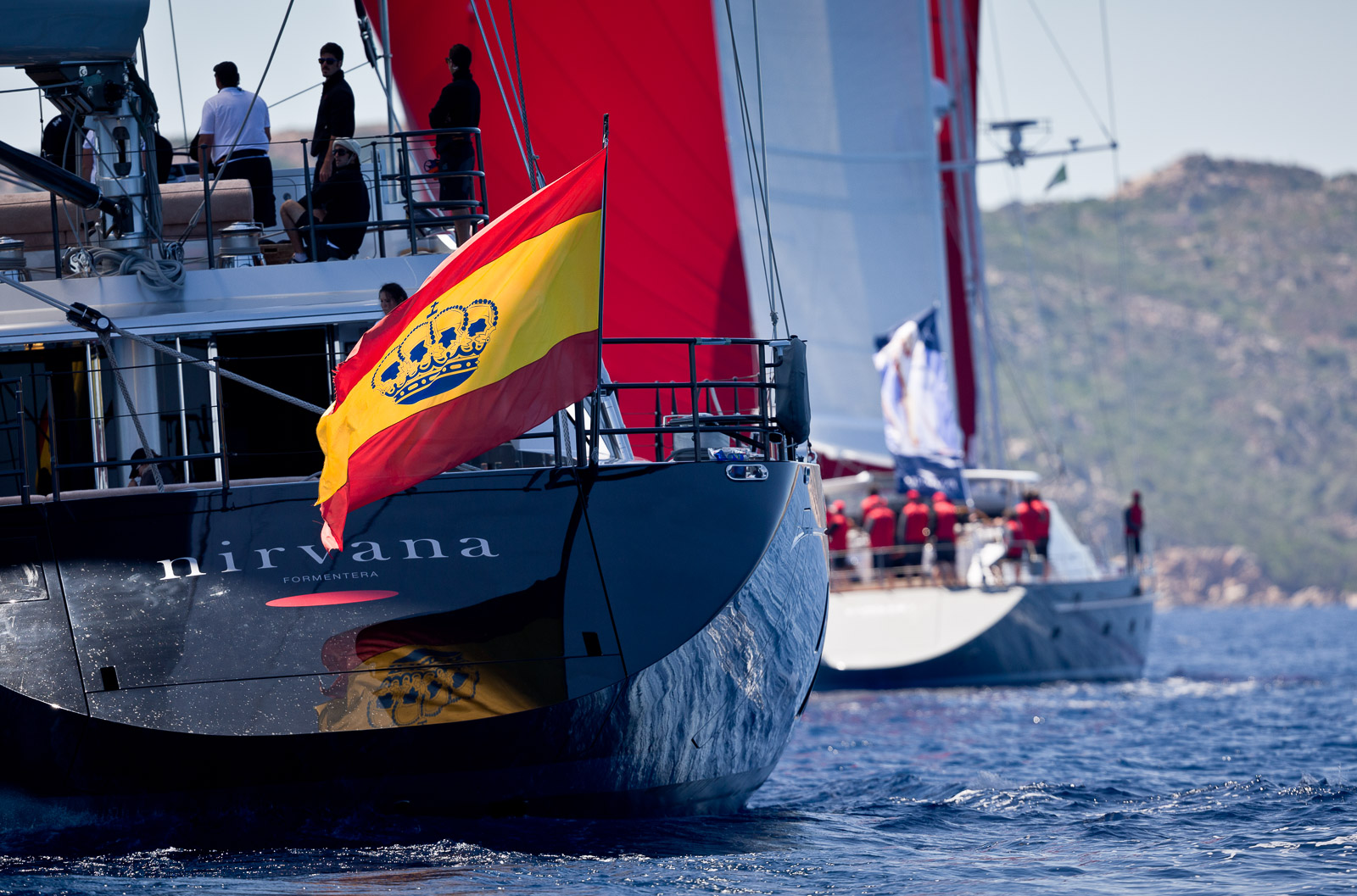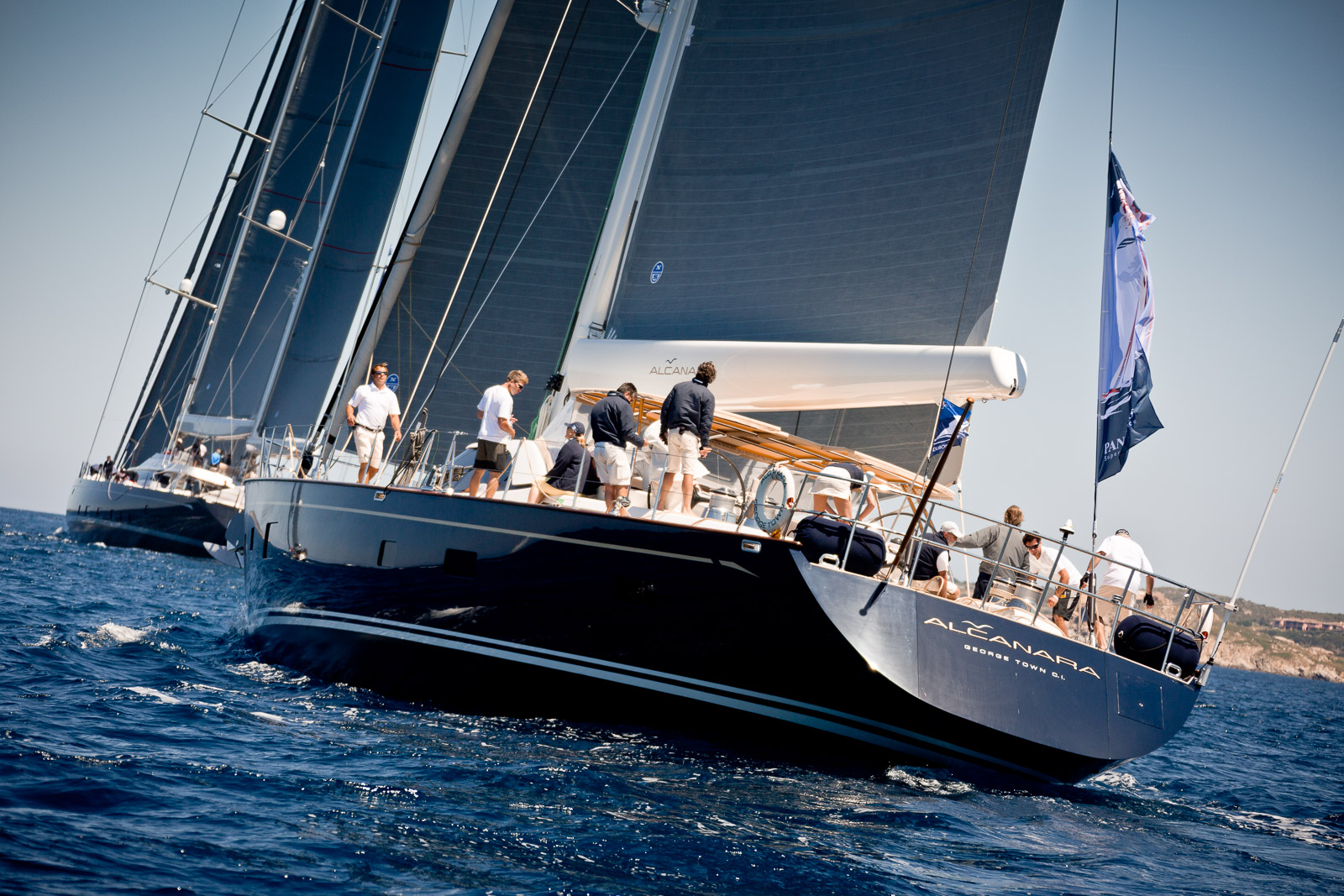 YCCS Commodore Riccardo Bonadeo summed up the spirit of the event during the final prize giving: "This is a wonderful gathering of superyachts in a friendly and convivial atmosphere. We have had three great days and our thanks must go to Ed Dubois for designing these beautiful boats and of course to the owners for bringing them here to our waters. We look forward to seeing an even more impressive fleet in 2017 to help us celebrate the 50th Anniversary of the foundation of the Yacht Club Costa Smeralda."
Ed Dubois, Director of Dubois Naval Architects echoed those sentiments: "The regatta has been a great success due to the amazing venue and the great work done by the YCCS team. We had wonderful sunshine and great breeze on the first day, just too little breeze on the second day but everyone enjoyed the event enormously and we are very happy to have joined forces with the yacht club for our biennial gathering."
The event concluded in typical Dubois style with a prize giving at the YCCS Clubhouse followed by a closing party for owners and crews. The Yacht Club Costa Smeralda's sporting calendar continues next week with the Loro Piana Superyacht Regatta from 2nd to 6th June.
Full details of the event are available on www.yccs.com and www.duboiscup.com. Follow the YCCS Twitter feed for updates and visit the YCCS homepage for full results.
Videos and images of the event are available on www.yccs.com.

Contacts
YCCS Press Office
Jill Campbell/Donata Cuppone
Tel. +39 340 1674755
This email address is being protected from spambots. You need JavaScript enabled to view it.
www.yccs.com

Dubois PR and Marketing
Roxanne Hughes
T:+44 1590 626666
This email address is being protected from spambots. You need JavaScript enabled to view it.
www.duboisyachts.com