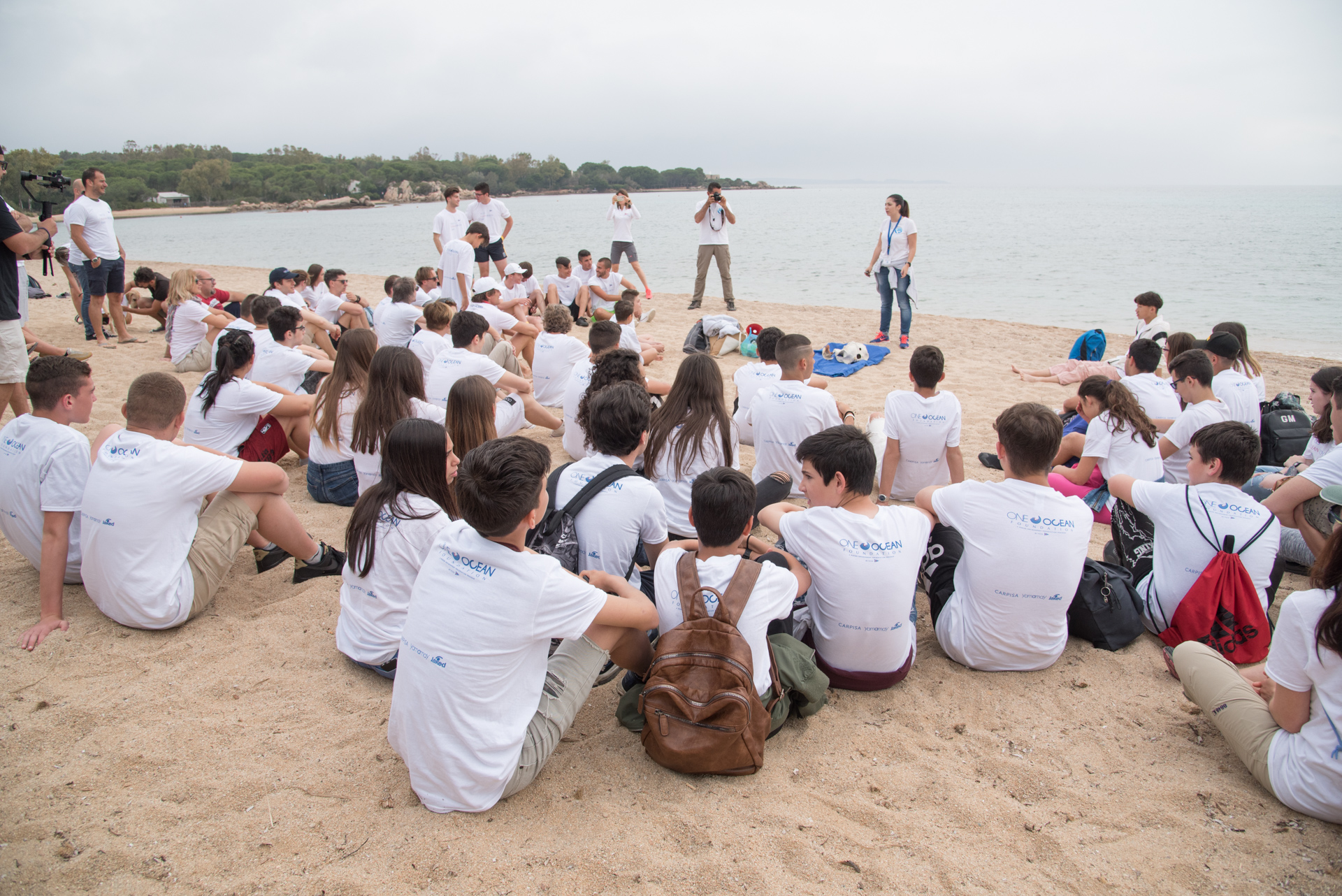 YCCS Clean Beach Day attracts more participants than ever
Approximately 100 people attended the event
Porto Cervo, Italy. 9 June 2019. Yesterday morning, 8 June, to mark World Oceans Day, the YCCS Clean Beach Day took place. Organised by the YCCS together with its One Ocean Foundation, the event was part of the "Agenda Blu" initiative promoted by the municipality of Arzachena and was sponsored by the town council. Youngsters from the scientific High School "Falcone e Borsellino" in Arzachena took part along with local nautical clubs the Yacht Club Cannigione and Club Nautico Arzachena.
With about 100 people gathered on the beach of Mannena, the morning began with an educational and informative lesson held by the SEA ME Sardinia Association, raising awareness among those present of marine pollution issues by showing them some of the waste found inside the stomach of a whale which was recently beached at Cala Romantica.
Following the brief educational interlude and some instructions regarding the cleaning process, the participants were split into groups and began cleaning the shoreline and beach. After approximately two hours of cleaning, roughly three tons of rubbish had been collected (approximately three cubic metres of waste) including plastic objects that could no longer be identified due to being worn down, items such as boards from vessels, deckchairs and parasols, evidently abandoned on the beach and not washed up by the sea.
Analysing the mass of garbage accumulated, the SEA ME Association reminded everyone how important it is to separate waste properly for recycling.
The event was also supported from a promotional point of view by the Consorzio Costa Smeralda, a partner of the One Ocean Foundation. It was also attended by a team of divers from the association "Una Capovolta nel Blu" who cleaned the seabed in front of the beach of Mannena.
Riccardo Bonadeo, Commodore of the Yacht Club Costa Smeralda and Vice President of the One Ocean Foundation commented on the initiative: "We started organising this day just a few years ago and from a few participants initially, we are now seeing more and more people getting involved. It is a sign that we are all becoming aware of the importance of a culture of environmental sustainability. We are also happy that the participants are above all from the younger generations. I thank the Municipality of Arzachena, the Consorzio Costa Smeralda, the local clubs, and the associations involved that collaborated with us in order to make this day special and meaningful."
The YCCS is organising another day of beach cleaning in July with the participation of the young students from the YCCS Sailing School.
For information contact pressoffice@yccs.it.