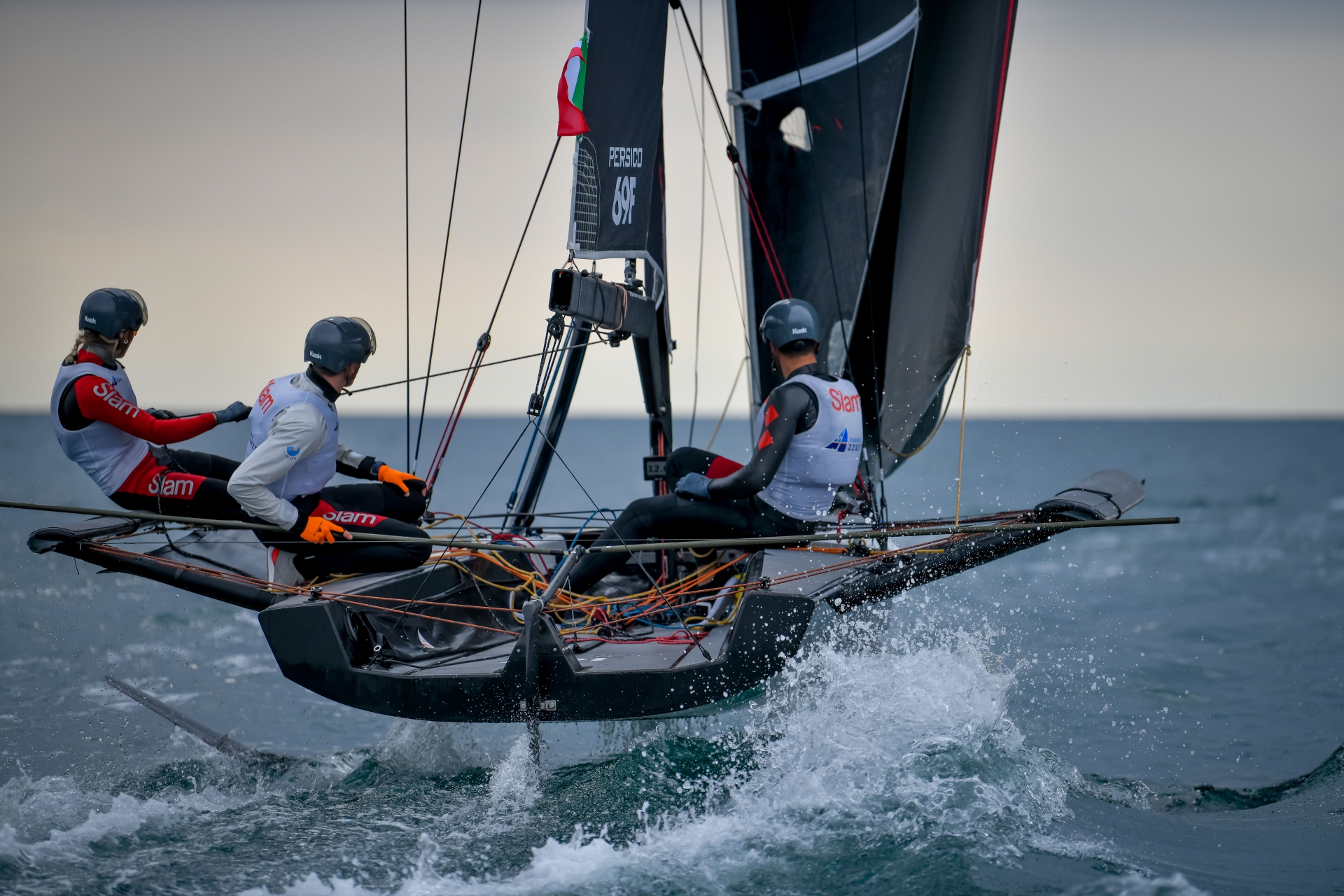 Young Azzurra leads provisional ranking in first round of knockout races
Gaeta, 7 March 2021. Very light breeze characterized the third day of racing at the Youth Foiling Gold Cup. Young Azzurra is participating in the "knockout" phase of the competition and currently holds the lead ahead of the Spanish team, followed by teams representing the USA and Europe who are tied in third place.
Today all eight participating teams completed the final two races in the first qualifying phase. Young Azzurra notched up a third and a fourth place finish, leaving them in third place overall in the general classification and therefore continuing to the knockout phase. Dutch Sail Team took first place overall, thereby skipping the knockouts and gaining direct access to the final, while the Agiplast team from Hong Kong, in second place, will participate only in the second round of the knockouts.
These will consist of six races divided into two rounds, with the team in last place at the end of each round being eliminated from the finals, scheduled to take place from 10 to 12 March. After today's first race of the first round, Young Azzurra is sitting at the top of the provisional rankings.
Racing will continue tomorrow, 8 March, with light air forecast once again.
Ranking - first knockout round (after 1 race)
3.5 ITA Young Azzurra
3.0 ESP Youth Brava España
2.0 EUR Kingdom Team
2.0 USA Southern Challenge
1.0 SUI One Switzerland
0.5 NOR Xela Racing