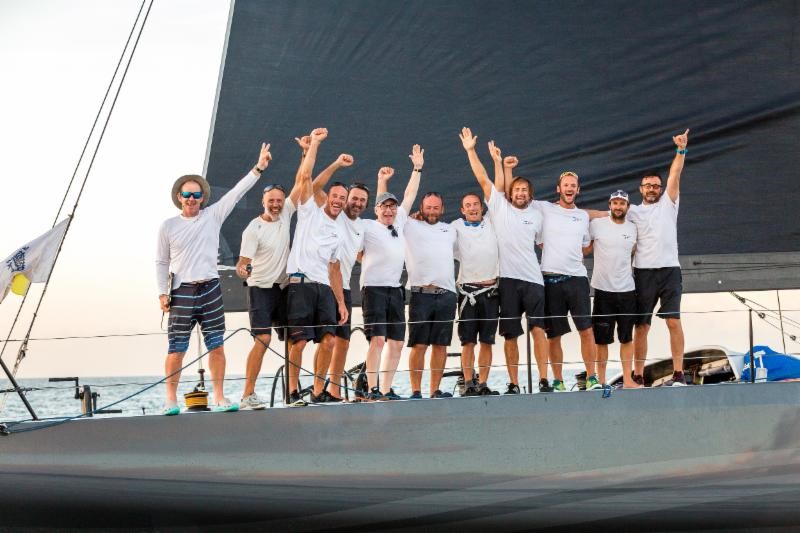 Teasing Machine is the overall winner of the AAR
Eric de Turckheim's French Nivelt-Muratet 54 Teasing Machine is the overall winner of the 2017 Atlantic Anniversary Regatta incorporating the RORC Transatlantic Race. Whilst many of the record 23-yacht fleet are still racing, none of them can better Teasing Machine's corrected time under IRC. Teasing Machine is the smallest yacht to win the RORC Transatlantic Trophy which has been won previously by yachts in the Maxi Class.
"To win the RORC Transatlantic Race is just fantastic," commented Eric de Turckheim. "It is not just a personal achievement to win my first ever transatlantic race because it has been such a massive team effort. Teasing Machine was only taking part in its second offshore race and to build a team to that performance level within four months has required a huge commitment from everyone, but especially Laurent Pagès."
Teasing Machine tactician Laurent Pagès and Navigator Jean-Luc Nélias form a formidable partnership.
Laurent Pagès declared: "Teasing Machine is a powerful boat that likes to stay in the wind. It has been a privilege to discuss the strategy of the race with Jean-Luc Nélias. It is another great victory and I hope there will be many more." (Full audio interview here: youtu.be/X6cKP_GMsIo)
For further information visit the AAR website.