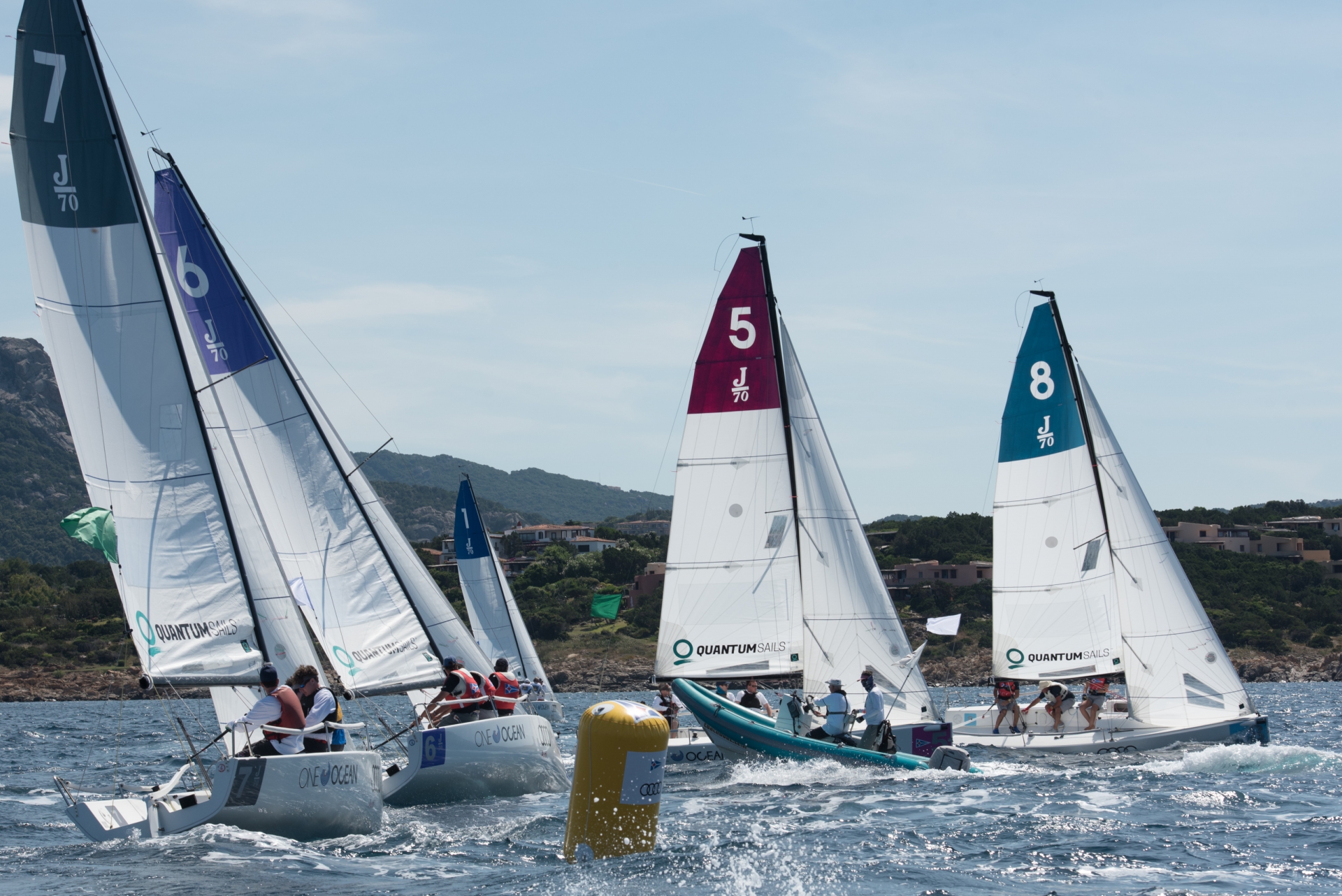 Italy's Yacht Club Costa Smeralda to host 2020 YCCS Global Team Racing Regatta
Porto Cervo, 11 October 2019. The third edition of the Global Team Racing Regatta will be held in the magnificent setting of the Costa Smeralda in Sardinia. The Yacht Club Cost Smeralda will host the prestigious event which was launched and first run by the New York Yacht Club in Newport, RI in 2018 with teams from ten nations across 5 continents. The inaugural event, sailed in Sonars, was won by the Royal Thames Yacht Club.
The second edition, which has just been won by the St. Francis Yacht Club of San Francisco, was hosted by the Royal Yacht Squadron in Cowes, England. Using J70s for the first time the event, in extreme conditions, saw team racing and tight boat handling at its very best. With teams from Japan and Argentina as well as Europe and the United States, the global nature of the event was extended with the inclusion of a new entry from India.
The "Global" uses the 2 vs 2 format that was pioneered by the 2K Association in Europe. Races are run on a windward-leeward course with a downwind finish, giving the trailing team the opportunity to catch-up right to the finish. Unique rules changes combined with the skills of highly talented sailors, including Olympic and World Sailing medallists, makes for fantastic boat-on-boat action, totally understandable tactics and clear winning combinations where "last loses" and nothing is over until the final whistle.
The 2020 event will be hosted by the YCCS from 25th to 27th June. The regatta will be sailed again on a fleet of twelve matched J70s. The regatta is overseen by Trustees from the New York Yacht Club, the Royal Yacht Squadron, Bayerischer Yacht Club and the 2K Association, and is by invitation. Interested countries should refer to the YCCS website for more information about the event.
The Notice of Race is available here.
For a video of the first event - click here