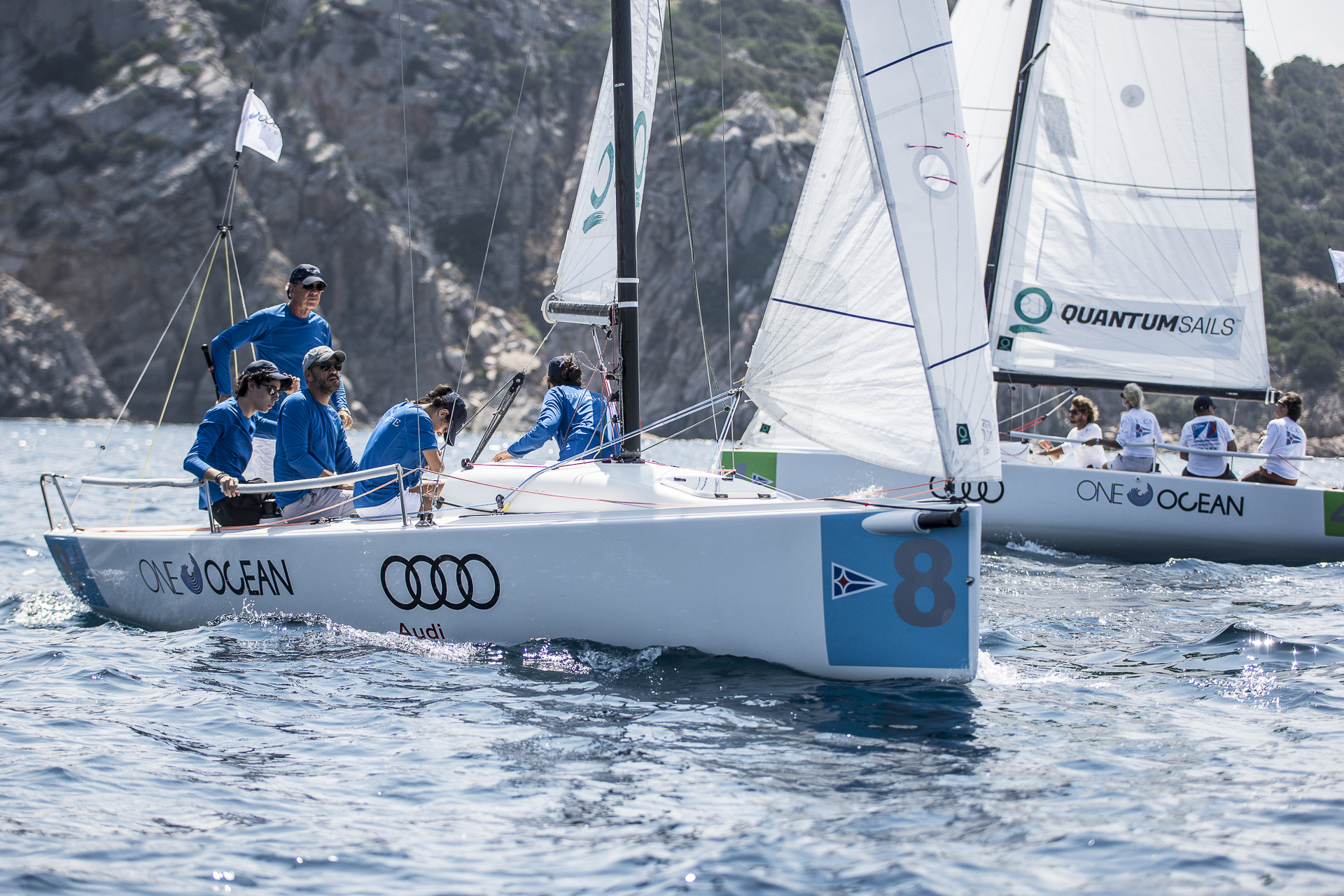 Germano Scarpa's team Members' Champion 2018
Porto Cervo, 5 August 2018. The traditional regatta reserved for members of the Yacht Club Costa Smeralda, the Members' Championship, took place today. Victory in the 24th edition of the event went to the team headed by Germano Scarpa followed by teams led by YCCS Commodore Riccardo Bonadeo and Pietro Locatelli, in second and third place respectively.
The competing teams set off this morning, accompanied by an easterly wind of 6-8 knots, headed for Poltu Quatu where the traditional lunch was held. The regatta then concluded with the return leg back to Porto Cervo.
In the lead from the off, Germano Scarpa's team composed of Gabriella Tavasani, Allegra Carlotta Scarpa, Matteo Simonetto and Federico Buscaglia claimed the title of Members' Champion for the second consecutive year. In second place was YCCS Commodore Riccardo Bonadeo with Alberto Signorini, Federico Bonadeo and Giuseppe Di Stefano on board, ahead of Pietro Locatelli's team (Danilo Di Fraia, Maria Laura Berardi, Andrea Crisi and Davide Lai) in third place.
Daniele Nanni, YCCS Sailing School instructor and One Ocean Foundation representative, who is preparing for September when he will complete the total miles of navigation necessary to qualify for the MiniTransat 2019 aboard his ITA 659 Audi e-tron, also took part.
Commodore Riccardo Bonadeo commented: "Sporting events such as this one, reserved for Club members, are particularly enjoyable as they allow us to share the passion for sailing that forms our common bond. It was a fantastic day in a friendly and sporting atmosphere, as always."
The event concluded with the prize giving ceremony at the YCCS where prizes were awarded and the first place winner also received a Garmin inReach Explorer + which can send and receive text messages and emails from any part of the globe and which boasts a precise integrated GPS for geolocation as well as a tracking function for navigation.
The next events organised by the YCCS will be the Trofeo Formenton (20 August) and the Palermo – Porto Cervo – Montecarlo, before the many events scheduled for September get underway.
For further information, entry lists, full results and photos, visit the event page or contact the Press Office.
Contacts
YCCS Press Office
Marialisa Panu/Giuliano Luzzatto
Tel. +39 0789 902223