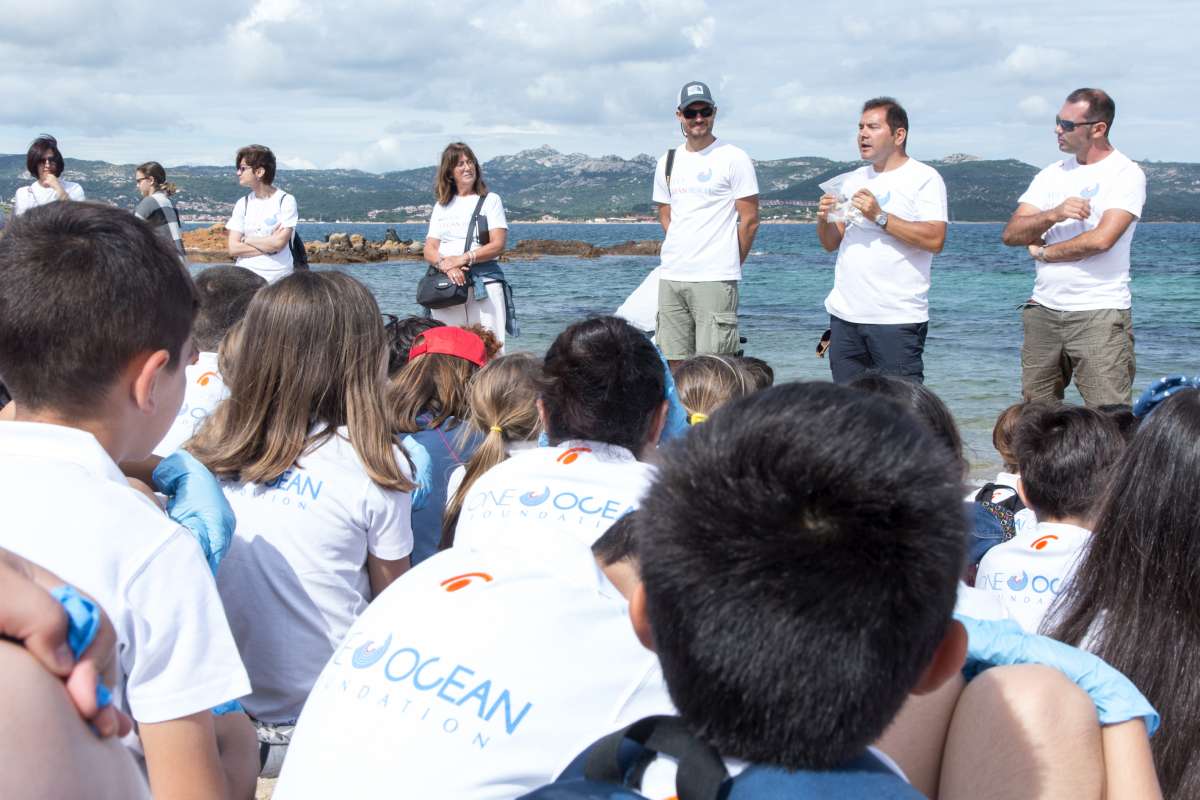 YCCS Clean Beach Day 2018 welcomes more than 70 local school children
Porto Cervo, Italy. 8 June. The YCCS Clean Beach Day was held this morning - organised by the Yacht Club Costa Smeralda in synergy with the One Ocean Foundation and with the support of Arzachena town council - the event took place on World Oceans Day.
The day was dedicated to education and raising awareness on environmental issues for the more than 70 children from local schools in Arzachena and Cannigione who took part. YCCS representatives who participated included Princess Zahra Aga Khan, Commodore Riccardo Bonadeo and Secretary General Jan Pachner.
The morning kicked off with an informative talk from staff of the National Research Centre in Oristano, coordinated by Andrea de Lucia, during which researchers informed the children on the most common types of waste washed up on our shores. They also highlighted the fate of Sardinia's turtle population, the percentage of which recorded with plastic in their stomachs was 15% in 2007 and has now risen to 80%.
Following the brief lesson, the pupils and participants, approximately 100 people in total, got to work on cleaning the Tre Monti beach in Baja Sardinia. In a section of the beach which the children had considered to be clean, 20 bags of rubbish were collected, including glass bottles, shoes, aluminium cans, and hundreds of fragments of plastic, including microplastics.
The event concluded with a prize being awarded for the best drawing created by the children from the school in Cannigione on the subject of pollution. The winner received a sailing course at the YCCS Sailing School, a perfect way to discover a sustainable way to enjoy the sea.
YCCS Commodore Riccardo Bonadeo explained how the judges made their choice: "The children's drawings all had a big impact on us, each one showed how much they understand about the emergency facing our seas. One drawing in particular stood out: a turtle eating a piece of plastic which the artist had stuck onto the page. It's incredible how much kids of just none or ten years are already so well informed regarding the pollution of our planet."
The YCCS Clean Beach Day will be followed up by further events and was aimed at raising awareness among future generations and reflecting on environmental pollution, one of the most worrying issues of our era.
For further information contact pressoffice@yccs.it.