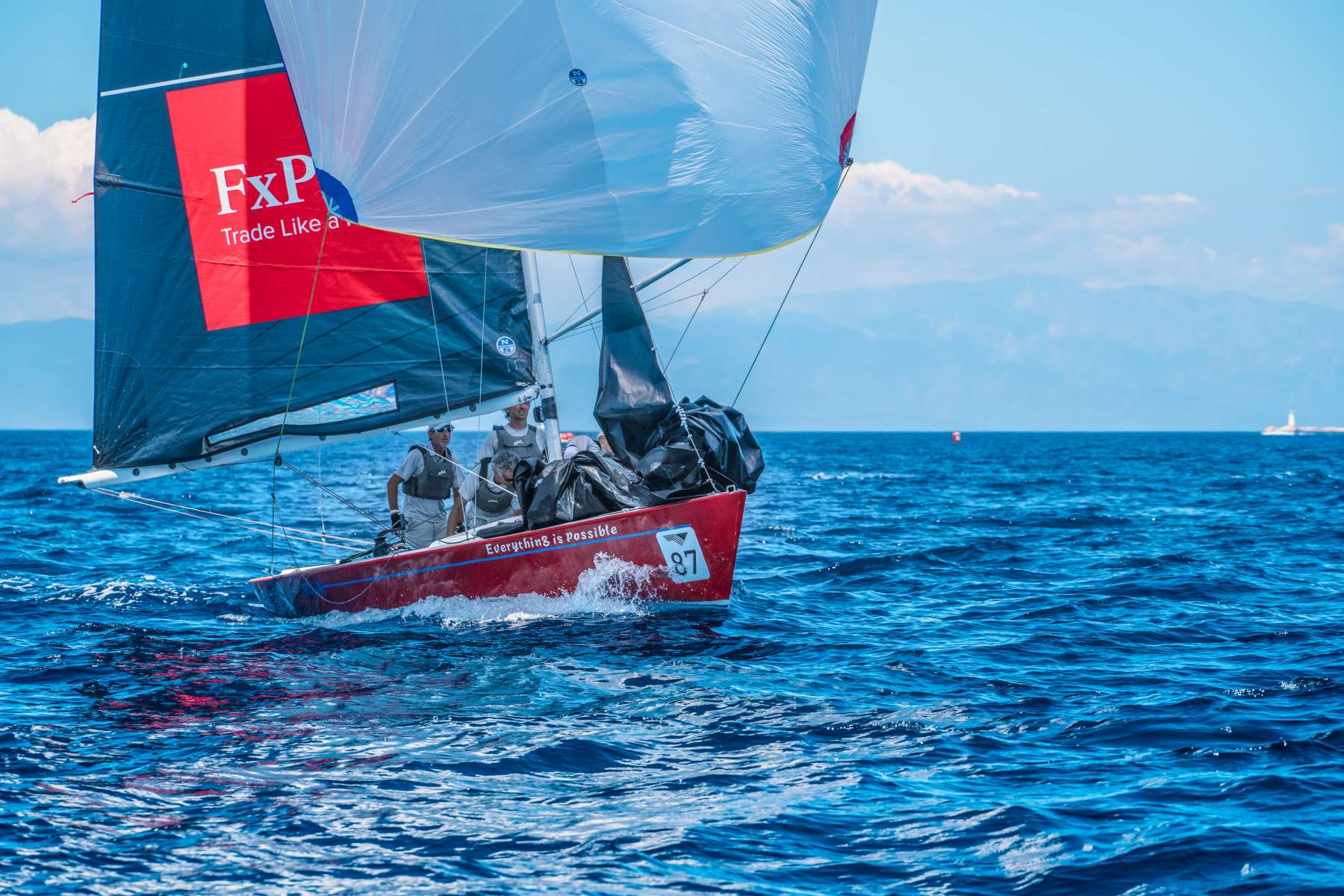 Coppa Europa Smeralda 888, Beda triumphs
Porto Cervo, 5 July 2020. The Coppa Europa Smeralda 888, the first regatta in the sporting season of the Yacht Club Costa Smeralda, drew to a conclusion today. Winner of the 17th edition of the event was Timifey Sukhotin's Beda followed in second place by Botta Dritta (skipper Francesco Vauban) and in third by Black Star (skipper Nicolò Stimamiglio).
The teams competed in windward-leeward races on board Smeralda 888 craft, one-design boats commissioned for the YCCS in 1991 from naval architect German Frers, and currently based at the Yacht Club de Monaco. The Smeralda 888 Class Association celebrates the 25th anniversary of its birth in 2020.
Today, four more races were completed, bringing the overall total to eight, thus recuperating the races missed on Friday, the first day of the regatta, due to strong winds. The fleet of 6 boats was accompanied today by a constant wind of approximately 10 knots from the northwest.
The team on board Beda, the undisputed leader of this edition of the Coppa Europa Smeralda 888, enters the hall of fame of the event with seven wins out of eight races held and one second-place finish. Last year's winner, Botta Dritta, also reached the podium, placing second, although with a nine-point delta from the winner. In third place was Black Star.
At the end of the race, the teams met on the Azzurra Terrace at the YCCS for the final prize giving ceremony.
The next sporting event will take place on 2 August with the YCCS Members' Championship.