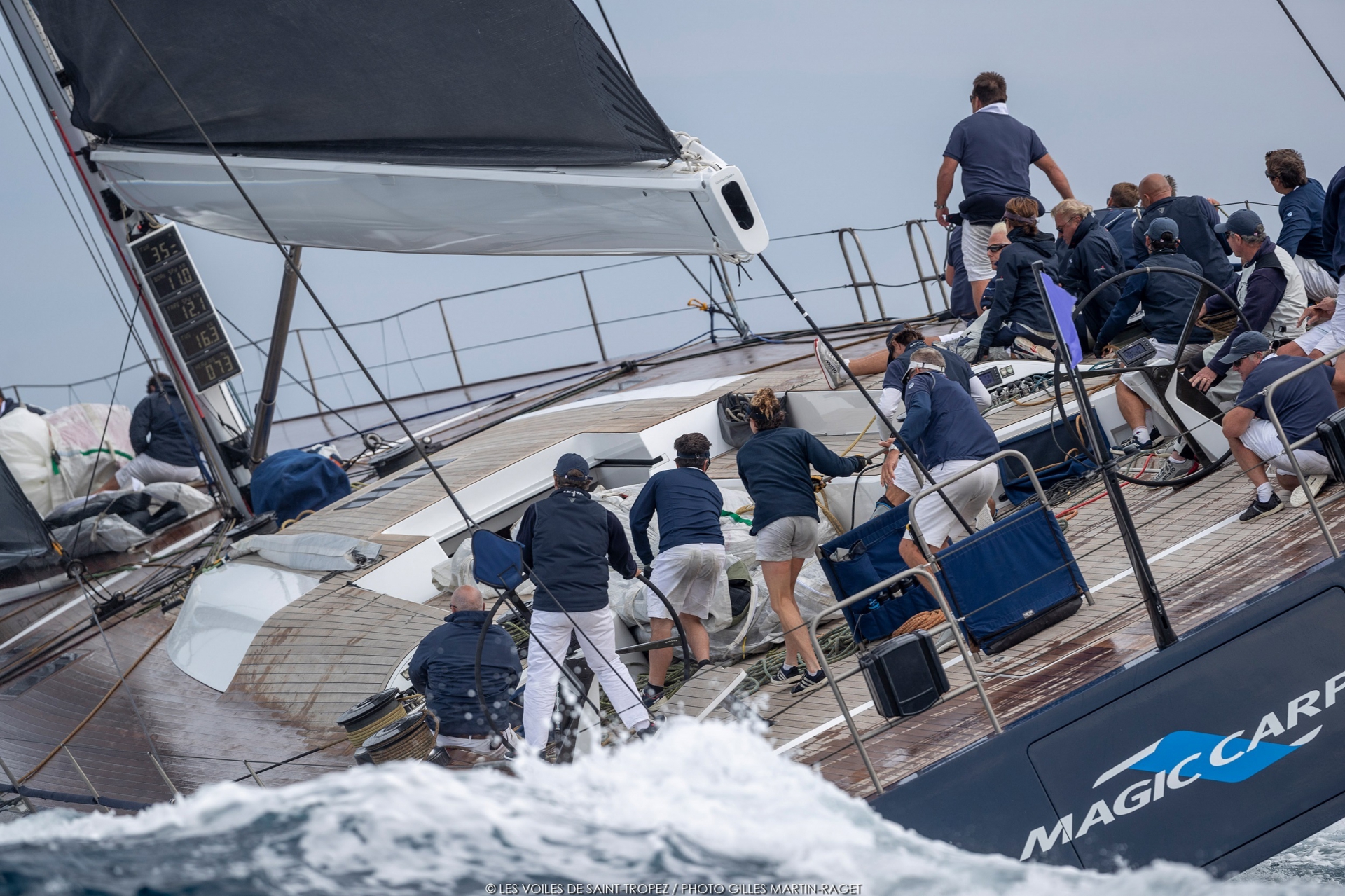 Congratulations to Magic Carpet 3 on victory at Les Voiles de Saint-Tropez
The 14th edition of Les Voiles de Saint-Tropez, organised by the Société Nautique de Saint-Tropez and the International Maxi Association (IMA) drew to a close over the weekend. YCCS Member Sir Lindsay Owen-Jones took part in the IRC 1 Class and claimed victory in the division.
"The owner is really pleased," commented Magic Carpet Cubed captain, Danny Gallichan. "It has been really interesting competing with different boats compared to just the Wally class which we've raced with in the past."
The YCCS congratulates Sir Lindsay Owen-Jones and his crew for the excellent result after also winning the Maxi Yacht Rolex Cup in Porto Cervo last month.