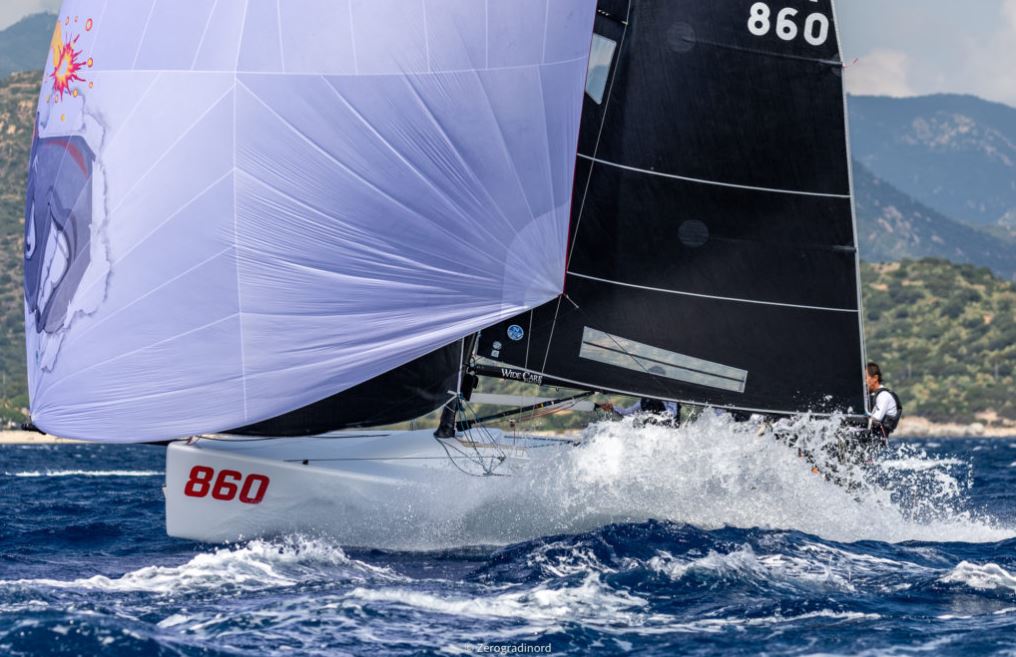 Andrea Pozzi's Bombarda Racing at Melges 24 Worlds
Porto Cervo, 8 October 2019. Sixty-one teams representing 15 nations will compete for the title of Melges 24 World Champion 2019 starting today, Tuesday 8 October.
The team on Bombarda Racing owned by YCCS member Andrea Pozzi has already shown that it is well able to read the local conditions, having won the Pre-Worlds event in the same location in September.
Andrea Pozzi commented: "We're returning to Villasimius feeling happy and motivated thanks to the season we've had: our return to the Melges 24 class began in the best way, with victory in the winter legs in Miami, and continued just as well over the European season, where we managed, thanks to our consistency, to secure a podium finish in every event of the European Sailing Series. Despite these successes, we're going into this World Championship knowing that it is a stand-alone event, and the dynamics are obviously different from a normal event in the series. The fleet is very large and the level of the competitors is very high, we'll have to keep our nerve to face this long series of races with concentration and serenity."
Fair winds to the entire Bombarda Racing team from the YCCS!