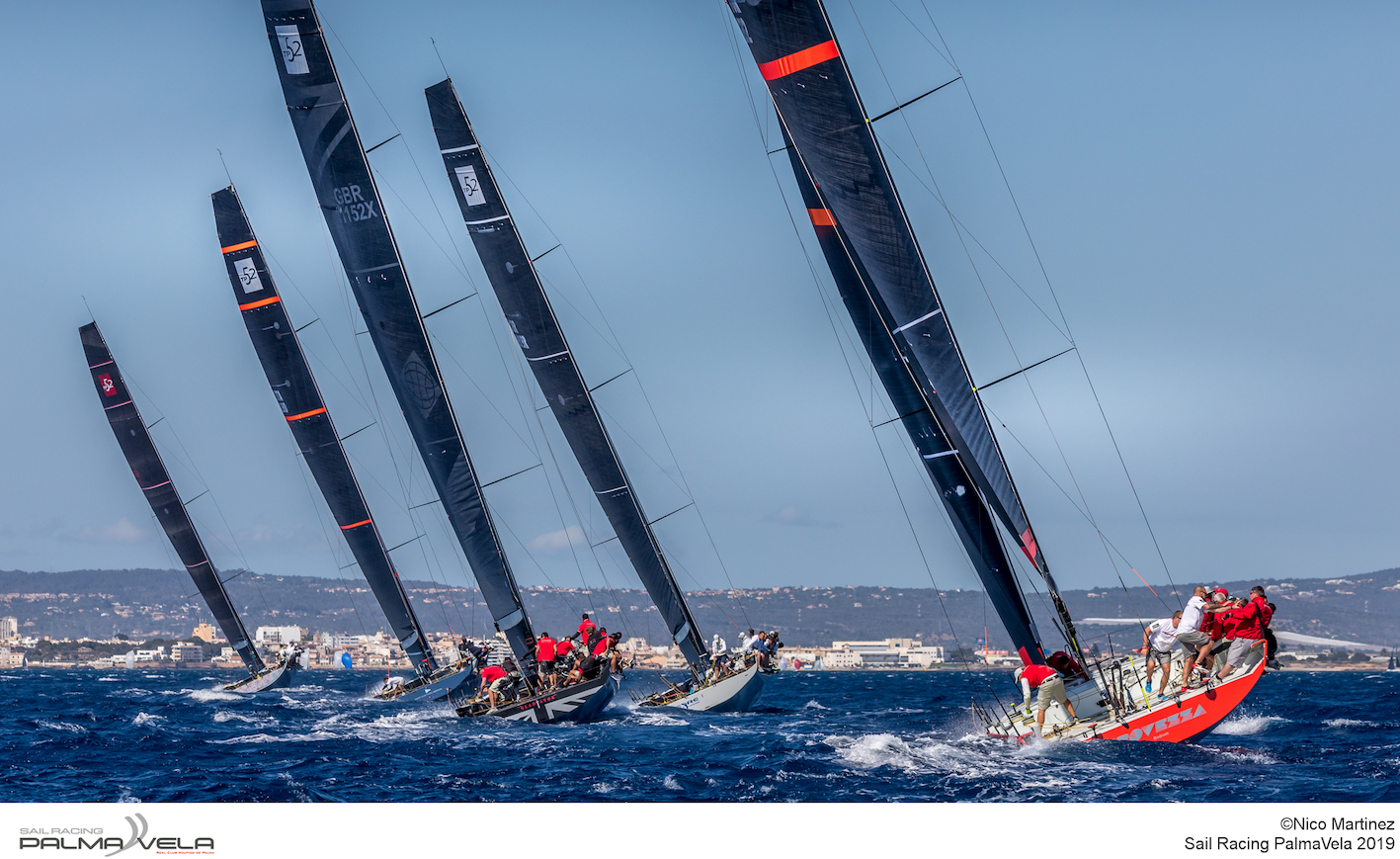 YCCS members at Sailracing Palma, J/70 Cup and the Regata dei Tre Golfi
Porto Cervo, 13 May 2019. YCCS members participated in a number of regattas over the past few days, obtaining excellent results for which the club congratulates them.
Sailracing Palmavela concluded yesterday and in the TP52 class saw Quantum Racing, owned by YCCS member Doug Devos and with member Federico Michetti aboard as downwind trimmer, take victory while the YCCS sporting symbol Azzurra, owned by members the Roemmers family, scored a second and third place on the final day to claim third place overall. YCCS member Tony Langley also participated in the TP52 class at the helm of Gladiator.
In the Mallorca Sotheby´s - ORC 0 category member Valentin Zavadnikov took second place with his Melges 40 Synergy while in the IRC class the largest participating yacht, the WallyCento Magic Carpet Cubed owned by YCCS member Sir Lindsay Owen Jones also placed second.
At the J/70 Cup held in Ancona sporting member Branko Brcin was part of the crew that placed second on Enfant Terrible while the boat J Curve owned by member Mauro Roversi took third place.
The 65the edition della Regata dei Tre Golfi organised by the Circolo del Remo e della Vela Italia (CRV) within the Rolex Capri Sailing Week saw the Maxi Caol Ila R owned by YCCS member Alex Schaerer claim Line Honours. In the Maxi class, victory in corrected time went to the Swan 651 Luz am Meer owned by YCCS member Marietta Strasoldo who commented: "It's incredible, we're still asking ourselves 'Did we really win?' We can't believe it!"
For further information visit the following websites: