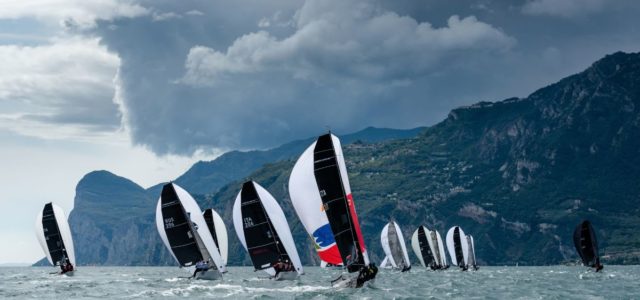 YCCS members at Melges 20 European Championship
Porto Cervo, 10 September 2019. Racing in the Melges 20 European Championship begins tomorrow in Malcesine, on Lake Garda.
Thirty-eight teams will take part in the event hosted by Fraglia Vela Malcesine which will see four intense days of windward-leeward racing for a maximum of 10 races. Among the YCCS members taking part are Pietro Loro Piana, helmsman ofi Gone Squatching, Franco Loro Piana, helmsman of Sease and Federico Michetti together with sporting member Filippo Pacinotti on Brontolo Racing.
The YCCS wishes our members and all the participants fair winds.