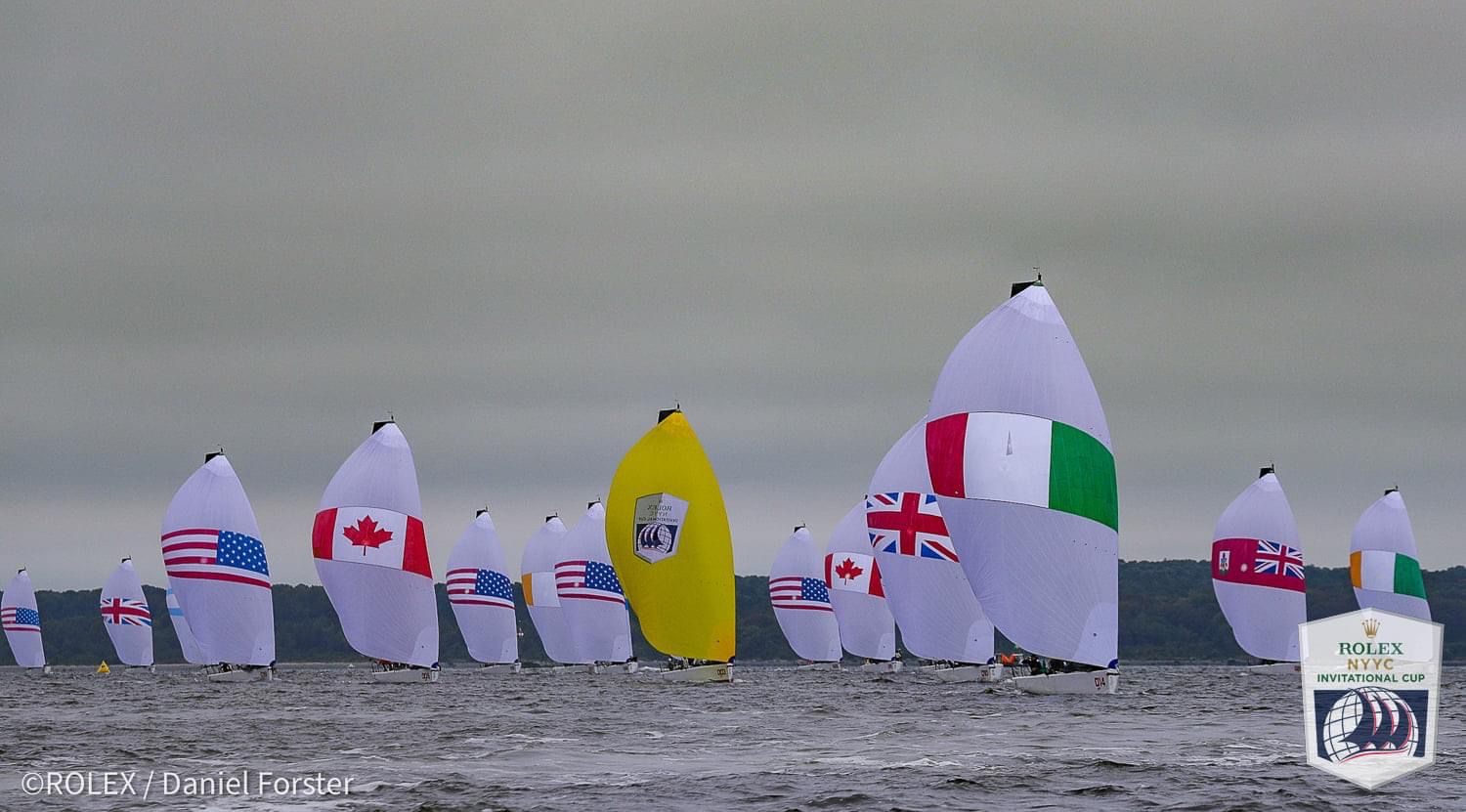 The YCCS team places seventh at the Rolex NYYC Invitational Cup
Porto Cervo, September 19, 2021. The Rolex New York Yacht Club Invitational Cup wound up yesterday and saw the YCCS team place seventh overall, in the top half of a highly competitive fleet of 18 teams.
There were five days of racing aboard Melges IC37s at the event and the YCCS team was racing against other teams that knew the both the waters where the racing was held and this type of boat very well. On the final day of the event the YCCS team got their best placement of the week, a second place in the day's first race that was conquered after having been in the lead along the first upwind leg.
Edoardo Mancinelli Scotti, from the YCCS team: "We're very happy with our seventh place finish at this event, it's a really good result. On the final day we changed tactic at the start and it was the right choice. In that race we rounded the mark first, ahead of all the rest of the fleet".
The YCCS's congratulations go to the whole team: Luigi Stoppani, Antonio Sodo Migliori (helmsman), Filippo Maria Molinari (Team Captain), Andrea Cinerari, Edoardo Mancinelli Scotti, Andrea Straniero, Ettore Botticini (tactician), Francesca Bergamo and Erica Ratti.
For more information click here