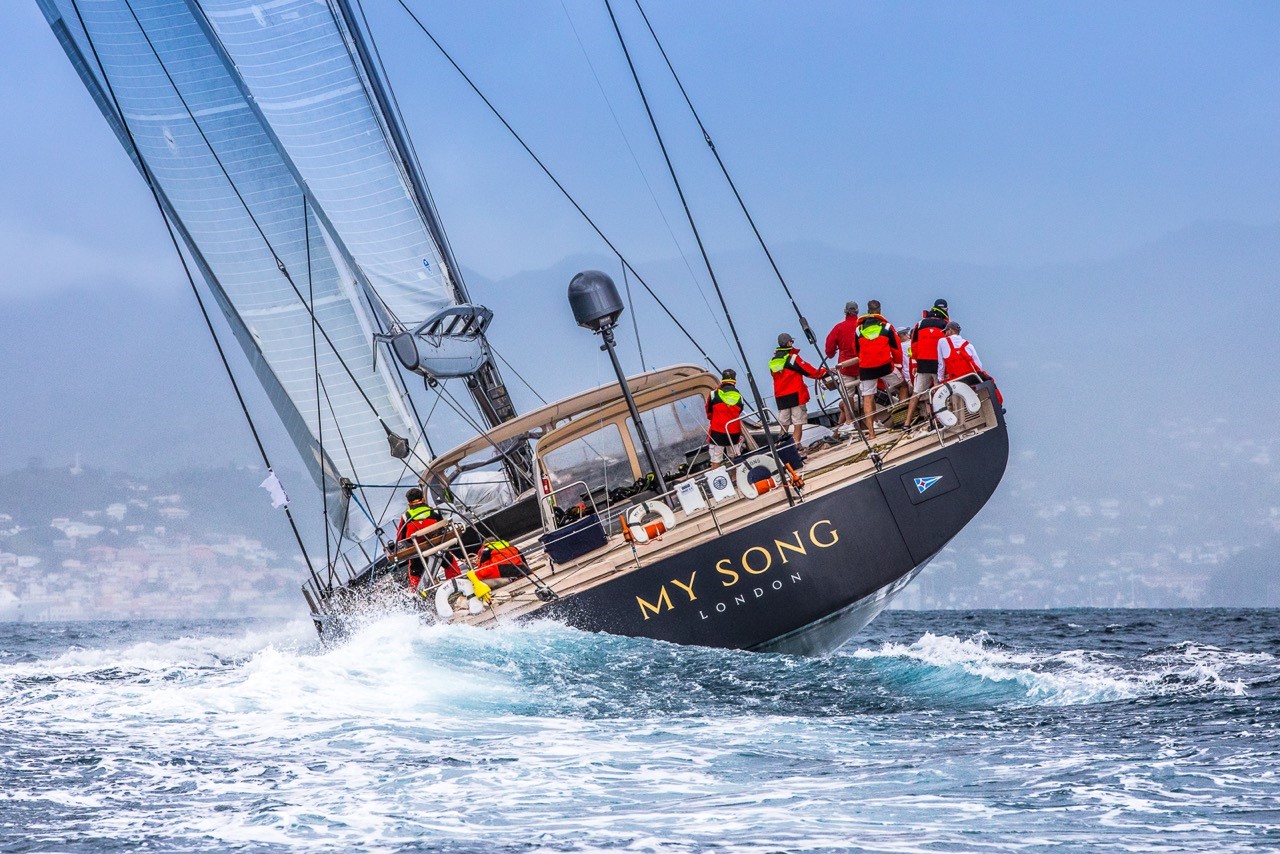 RORC Transatlantic Record for My Song
Pier Luigi Loro Piana's Supermaxi My Song finished the 2018 RORC Transatlantic Race on Tuesday 04 December at 17:47:11 UTC taking Monohull Line Honours. The Baltic 130 owned by Pier Luigi Loro Piana, a YCCS Member, has also set a new Monohull Race Record after completing the 3,000 mile race between Lanzarote and Grenada in an elapsed time of 10 days 5 hrs 47 mins 11 secs.
"I feel very happy to come to Grenada, but it is too close to Lanzarote! We were enjoying crossing the Atlantic so much and racing My Song at 20 knots was amazing. I am very happy," commented Pier Luigi Loro Piana.
My Song Crew for the RORC Transatlantic Race were: Pier Luigi Loro Piana, Giacomo Loro Piana, Luca Albarelli, Jaime Arbones, Andrea Balzarini, Gerri Baracchi, Giorgio Benussi, Alberto Bolzan, Ambrogio Francesco Maria Cremona Ratti, Gaetano Figlia di Granara, Andrea Forlani, Flavio Grassi, Cristian Griggio, Jose Ignacio Braquehais, Giorgio Peretti, Jacopo Piazzolla, Ignacio Postigo, Nicola Simoncelli, Vittorio Zaoli, Gabriele Zoppi.
YCCS congratulates Pier Luigi Loro Piana on the result obtained.