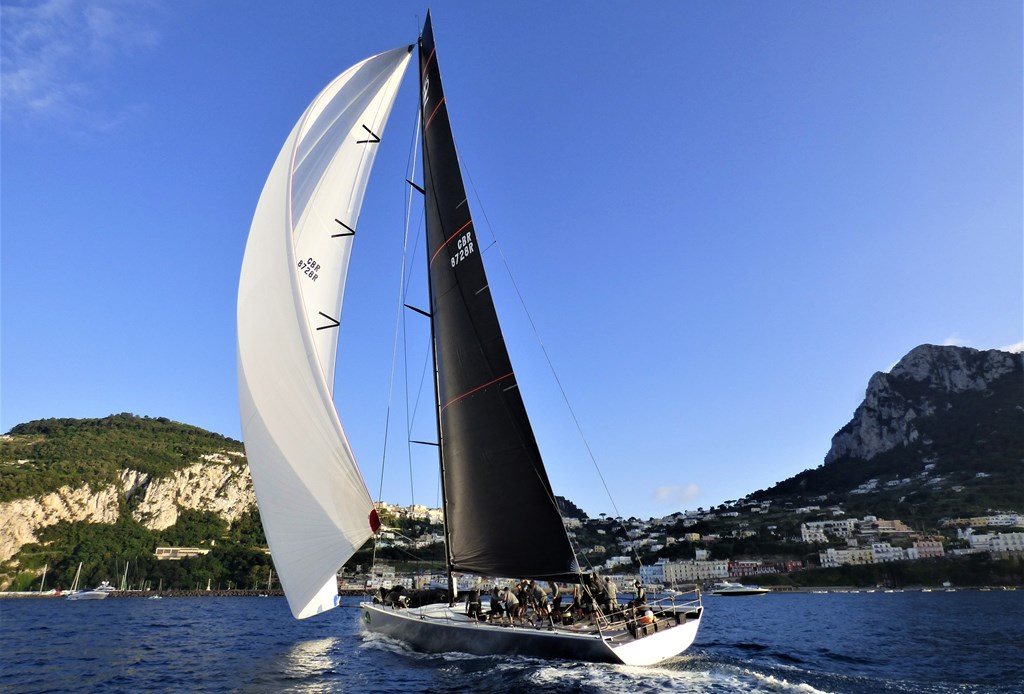 Pepe Cannonball and Caol Ila R winners at Rolex Capri Sailing Week
The Rolex Capri Sailing Week, supported by title sponsor Rolex and IMA (International Maxi Association), concluded on Saturday, 19th May.
At the end of the final day of racing between the Maxi yachts the racer Pepe Cannonball, owned by Dario Ferrari (YCCS), claimed victory with four wins out of five races run. Three points behind in second place in the division was Caol Ila R, owned by YCCS member Alex Shaerer, who took victory in the combined classification.
Alex Schaerer also accepted a special prize awarded to the YCCS, the yacht club with the most boats participating in the event.