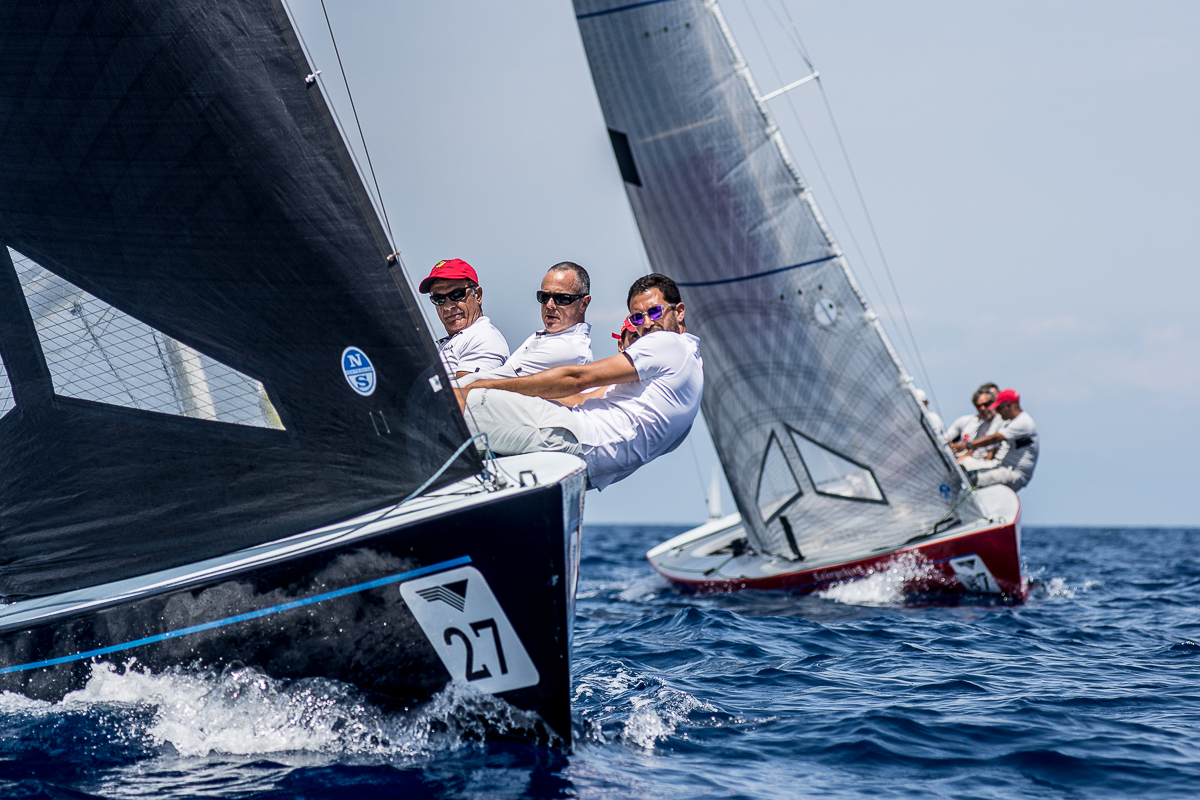 Mascalzone Latino victorious at Invitational Smeralda 888
Porto Cervo, 14 July 2019. The Invitational Smeralda 888 regatta concluded today with Mascalzone Latino on the top step of the podium followed by Beda and Millenium Falcon. The event, which began on Friday 12 July, saw the fleet of Smeralda 888 craft complete two of the three scheduled races due to weather conditions making it impossible to compete yesterday, 13 July.
This morning due to the light wind the Race Committee raised the AP flag ashore to delay the start, this was then lowered at 11.30 a.m., allowing the day's race to get underway The six participating teams concluded the event with a windward-leeward race accompanied by an easterly wind of 10 knots.
Achille Onorato's Mascalzone Latino claimed victory in this edition of the Invitational Smeralda 888, with a clean record of two wins out of two and tactician Tommaso Chieffi on board. Two points behind was Timifey Sukhotin with Beda ahead of Marco Favale and Millenium Falcon in third place.
The next event scheduled at the YCCS is the traditional Members' Championship (3-4 August) reserved for club members, which this year reaches its 25th edition.
For more information, entry list, technical documents, photos and results please visit the YCCS website or contact the press office.
Contacts
YCCS PRESS OFFICE

Marialisa Panu/Giuliano Luzzatto
Tel. +39 0789 902223
E. pressoffice@yccs.it
www.yccs.com