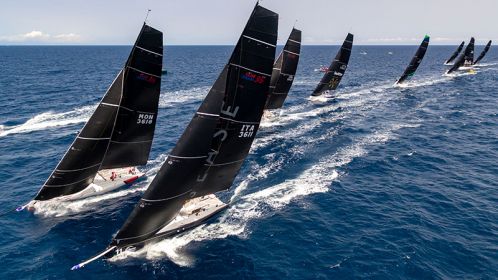 Fair winds to YCCS members participating in the Swan One Design Worlds
The most eagerly anticipated event on the ClubSwan Racing calendar, the Swan One Design Worlds, kicks off today in St Tropez (France). A record fleet of 41 boats is ready to do battle for the title.
Participants include many Yacht Club Costa Smeralda members: Cuordileone, owned by Leonardo Ferragamo and with Federico Michetti and Federico Colaninno on board; Django, owned by Giovanni Lombardi; Sease, owned by Franco Loro Piana and with Pietro Loro Piana and Giorgio Benussi on board; Pietro Locatelli with Thetis, and finally Ettore Botticini and Edward Mancinelli Scotti on the Swan 45 Ulika.
The YCCS wishes fair winds to everyone!