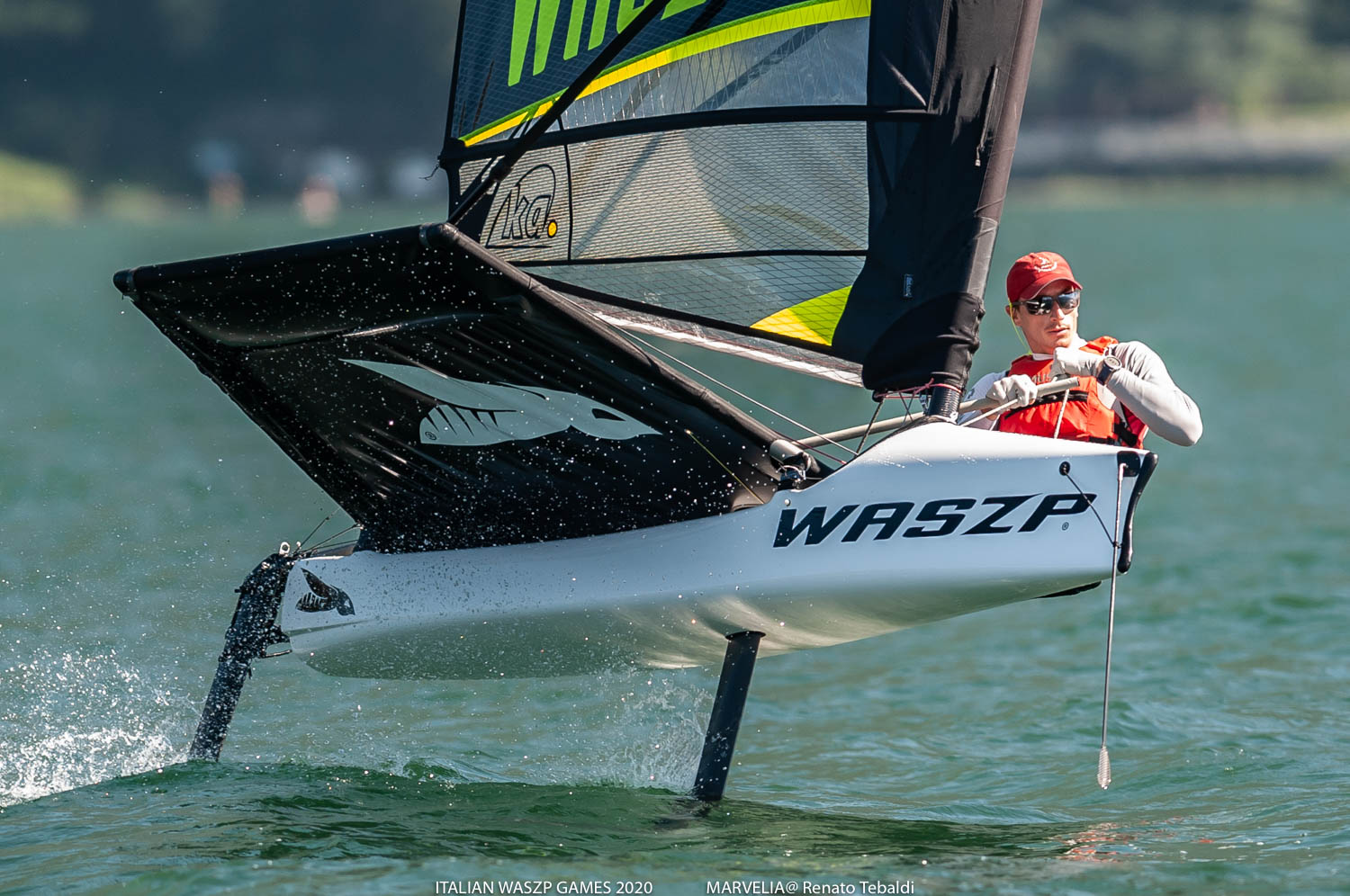 Excellent results for members Roversi and Botticini
Porto Cervo, 7 September 2020. Members Mauro Roversi on J/Curve and Ettore Botticini aboard a WASZP both claimed first place finishes in regattas held at the weekend.
JCURVE won the first leg of the J/70 Cup 2020 with consistent results (1-2-1-1-(7)-4-4-2). Three beautiful days of racing at Fraglia Vela Malcesine marked the return to racing for the J/70 fleet in the first event of the J/70 Cup 2020.
Meanwhile sporting member Ettore Botticini made his debut on the WASZP one-design single hander, winning the class championship under the Yacht Club Costa Smeralda burgee. The event took place in Dongo on Lake Como, and this second edition of the Italian Waszp Games saw 16 boats taking part.

Ettore, skipper of Young Azzurra, commented on his first race in the Waszp class:
"I am satisfied with the result, I wasn't certain I would be among the fastest in the fleet. The long training period on Lake Garda and the practice with the Young Azzurra team on the 69F was very useful to me, giving me the confidence needed to race in a focussed manner at high speeds."

The YCCS congratulates its members on the results achieved.