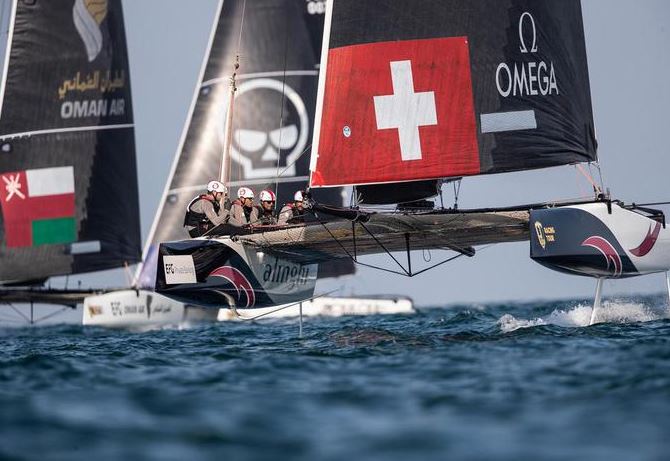 Ernesto Bertarelli wins GC32 Racing Tour 2019
Porto Cervo, 12 November 2019. Last week Alinghi, the team owned by YCCS member Ernesto Bertarelli, clinched a hard-fought win in Oman to top off an excellent GC32 Racing Tour season.
Going into the event only two teams were in the running for overall victory for the season: Alinghi and the home team of Oman Air. The scene was set, therefore, for a fight to the finish between the two teams, who entered the event on equal points.
At the conclusion of the regatta, it was the Swiss team led by Ernesto Bertarelli that took the top spot thanks to a first day in which they notched up three wins and a third-place finish, and to consistent top-three finishes throughout the event. Oman Air took second place overall, followed by Red Bull Sailing Team in third.
Alinghi claimed the title of GC32 World Champion in Lagos, Portugal, in June and the D35 Trophy for the 8th time in 16 seasons in September on Lake Geneva. Now the team has also won the GC32 Racing Tour 2019.
Congratulations from the YCCS to member Ernesto Bertarelli and the entire team on this excellent result.