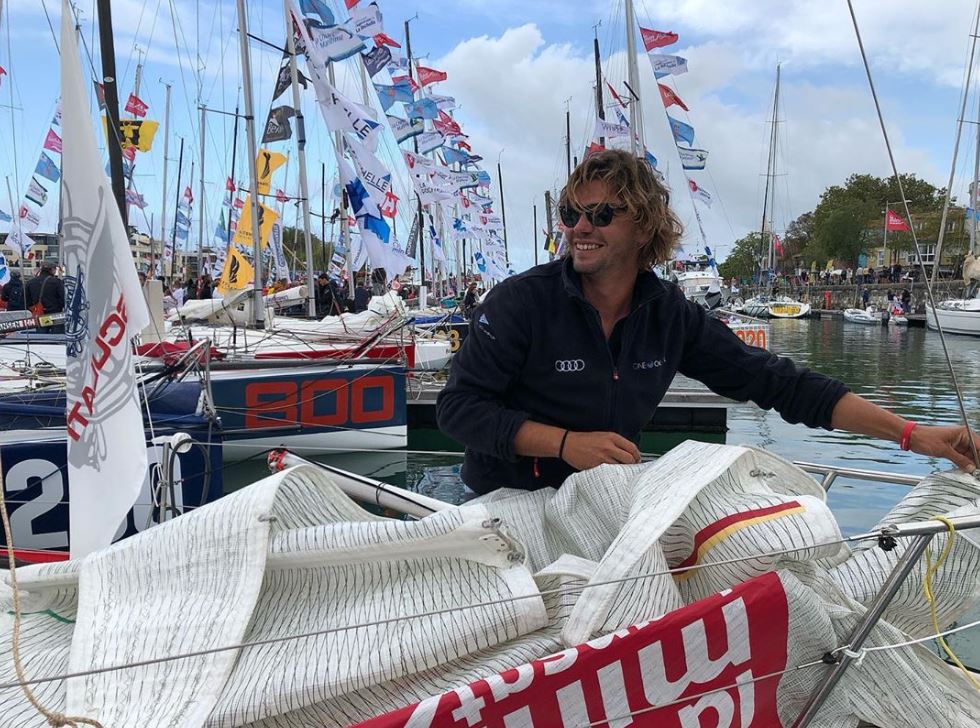 Daniele Nanni sets off on Mini Transat 2019
Porto Cervo, 5 October 2019. The 87 participants in the 22nd edition of the Mini-Transat were scheduled to set off on 22 September, but due to the severe weather conditions battering the French Atlantic coast, the start was delayed not once, but twice. Yesterday Race Director Denis Hugues communicated that the departure for the first leg had been set for today, Saturday 5 October at 10.30 a.m. local time (8.30 a.m. UTC).
Among the participants is YCCS Sporting Member and One Ocean representative Daniele Nanni, who is supported by Audi Italia in this adventure. Daniele will leave aboard his ITA 659 Audi e-tron today on the first leg from La Rochelle, France, headed for Las Palmas, in the Canary Islands. That crossing is expected to take around 8 days. Then on 2 November, together with the rest of the fleet, he will set off once more, this time to cross the Atlantic with the destination of Martinique, in the Caribbean. The first leg will cover 1,350 miles while the second is 2,700 miles, which could constitute up to 20 days at sea.
Fair winds from the YCCS.