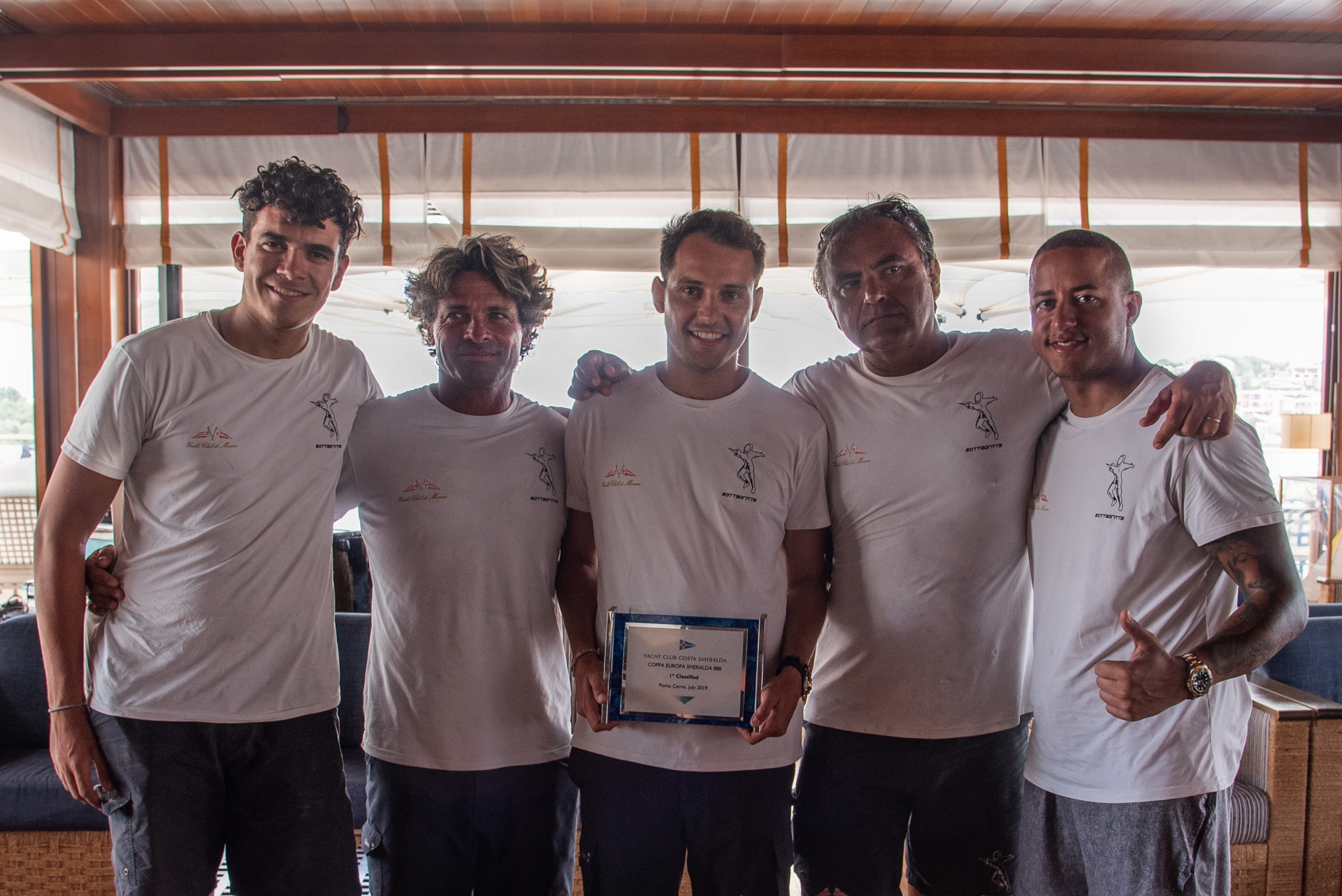 Coppa Europa Smeralda 888, Botta Dritta wins 2019 edition
Porto Cervo, 7 July 2019. Botta Dritta has claimed victory in the 16th edition of the Coppa Europa Smeralda 888 followed by Mascalzone Latino and Beda. The traditional event organised by the Yacht Club Costa Smeralda concluded today after three days of racing.
This morning the teams took to the regatta course for the final day of competition but immediately after the starting signal was given in 10 knots of wind, the Race Committee was forced to abandon racing due to the instability of the breeze. At the conclusion of the three-day event, six of the maximum eight races had been held.
Botta Dritta, winner of the 2016 edition, with Adalberto Miani and Francesco Vauban, took first place with three wins and a second, third and fourth place finish across the races. In second place, just one point behind, was Mascalzone Latino with Achille Onorato ahead of Beda (skipper Timifey Sukhotin) in third.
The teams returned to shore at 1.15 p.m. and gathered at the Yacht Club Costa Smeralda clubhouse for the prize giving ceremony.
The next event scheduled is the Invitational Smeralda 888 which will see teams on board the Smeralda 888 craft once again for racing from 12 to 14 July.
For further information visit the YCCS website or contact the Press Office.
Contacts
YCCS PRESS OFFICE

Marialisa Panu/Giuliano Luzzatto
Tel. +39 0789 902223
E. pressoffice@yccs.it
www.yccs.com